The Cost of Not Modifying your Home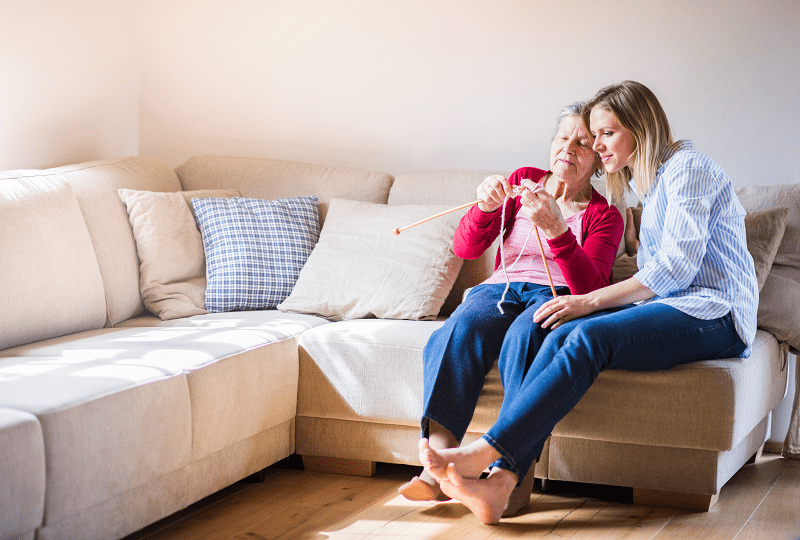 Home modifications aren't usually considered a medical expense, which means they're usually not covered by health insurance. So it's no surprise that people often forgo home modifications and seek less expensive alternatives. While this option seems cheaper, there can be unforeseen costs down the road. That's why it's important to consider all the ways not modifying may cost you.
For example, if you're unable to help yourself in the bathroom independently (and choose not to make modifications), your choices may be limited to:
Recruiting or hiring another person
If it's a family member, this can lead to strained relationships. Over time, your helper may be unable or unwilling to continue. If significant physical effort is involved, there is a risk of injury to you and your assistant. And even "free" help has a cost if the person reduces their work hours or gives up a job to help. If you decide to hire help, most agencies require a minimum of two to four hours per day. The cost adds up fast. In all cases, if you need help with personal bathroom activities, there will be privacy concerns.
Performing the task somewhere else
Using the bathroom at another location could mean surrendering some privacy, e.g., sponge bathing at the kitchen sink. A bedside commode might help with independence, but it's seldom aesthetically pleasing, and you may need assistance to empty it. Even less desirable, the commode may have to be placed in other living areas to be accessible. Grooming activities like shaving, makeup and brushing your teeth may take place in a bedroom or other area, but this may also come at the cost of privacy (and sometimes, a mirror).
Giving up the activity
This usually means performing sponge baths instead of using a tub, so hygiene is compromised. It also means "giving up" applying makeup or shaving. While they're not financial costs, they can have an impact on self-image and quality of life.
---