Healthy Living
Join Healthy for Good now and get our Shop Smart, Eat Smart digital recipe booklet free!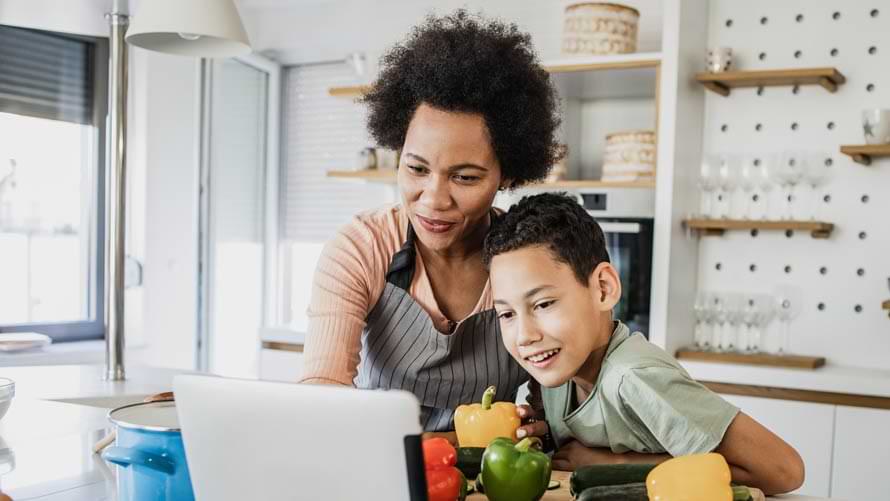 How can we help you Live Fierce?
Eat Smart
Healthy eating and cooking start with smart food choices. Learn what to look for at the grocery store, in restaurants, at your workplace and on any eating occasion.
Move More
Let's stick with it! You'll build more opportunities to be active into your routine when you find ways to move that you like.
Be Well
Eating right and being active top our to-do list. True health also includes getting good sleep, practicing mindfulness, managing stress, keeping mind and body fit and connecting socially.
Healthy for Good Infographics
Featured Recipes
Delicious. Simple. Affordable. Quick. Cooking that's good for your heart and your wallet.
See all Recipes
Stroke Connection ® e–news
Our monthly e-news delivers helpful articles and the latest news to stroke survivors, their families and other advocates.
For the first time ever, we are providing you with access to select sessions from the 2021 International Stroke Conference.
If you have an interest in stroke and brain health, subscribe to receive Stroke Connection ® e–news and you will receive access to view the 5 sessions from the International Stroke Conference for free.
NOTE: All fields required unless indicated as optional.