Stroke Symptoms and Warning Signs
By learning and sharing the stroke warning signs, F.A.S.T., you just might save a life from stroke.
One morning Sherry Pinkstaff woke up in her Atlantic Beach, Florida, home and laid in bed thinking about the day to come. At first, nothing seemed out of sorts, but when she tried to get up, she wondered why there was a toy in the bed. The object in her way was her arm. Standing up, she felt "cloudy … not quite right."
When Pinkstaff woke up her husband, Kevin, he noticed the right side of her face was drooping and her speech was slurred. She also had weakness in her right arm and leg. He called 911. An ambulance arrived within minutes.
Read how knowing the signs of stroke helped to save Sherry's life
"Everybody is looking at you, but you can't talk," Pinkstaff said. "It's a very scary and vulnerable feeling."
Celebrate the Men in Your Life
Nearly 50% of all adult men have high blood pressure. Monitor your blood pressure regularly to help reduce your risk of stroke.
Use the letters in "F.A.S.T." to spot stroke signs and know when to call 9-1-1.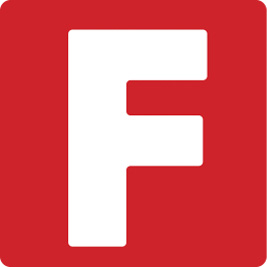 Face Drooping
Does one side of the face droop or is it numb? Ask the person to smile. Is the person's smile uneven or lopsided?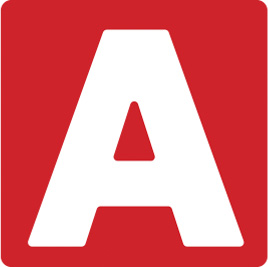 Arm Weakness
Is one arm weak or numb? Ask the person to raise both arms. Does one arm drift downward?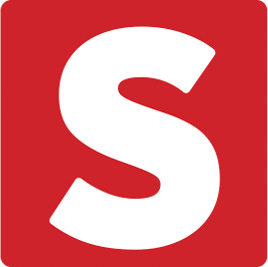 Speech
Is speech slurred? Is the person unable to speak or hard to understand? Ask the person to repeat a simple sentence.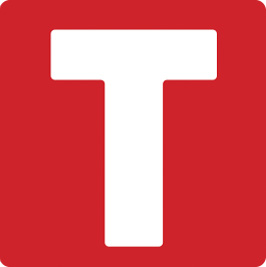 Time to Call 9-1-1
If the person shows any of these symptoms, even if the symptoms go away, call 9-1-1 and get them to the hospital immediately.

Additional Symptoms of Stroke
If someone shows any of these symptoms, call 9-1-1 or emergency medical services immediately.
Sudden Numbness
Sudden NUMBNESS or weakness of face, arm, or leg, especially on one side of the body
Sudden Confusion
Sudden CONFUSION, trouble speaking or understanding speech
Sudden Trouble Seeing
Sudden TROUBLE SEEING in one or both eyes
Sudden Trouble Walking
Sudden TROUBLE WALKING, dizziness, loss of balance or coordination
Sudden Severe Headache
Sudden SEVERE HEADACHE with no known cause
Be prepared
Learn more about the stroke warning signs and symptoms.
After Calling 911
Receiving timely stroke treatment is an important step to recovery. Learn why:
Stroke Hero Toolkit
What's your super power?
A simple guide for educators, mentors, advocates, youth leaders and parents.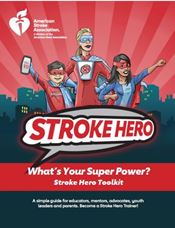 F.A.S.T. Song - Stroke Signs: featuring Dee-1 & Tha Hip Hop Doc