Bathing Tips for Survivors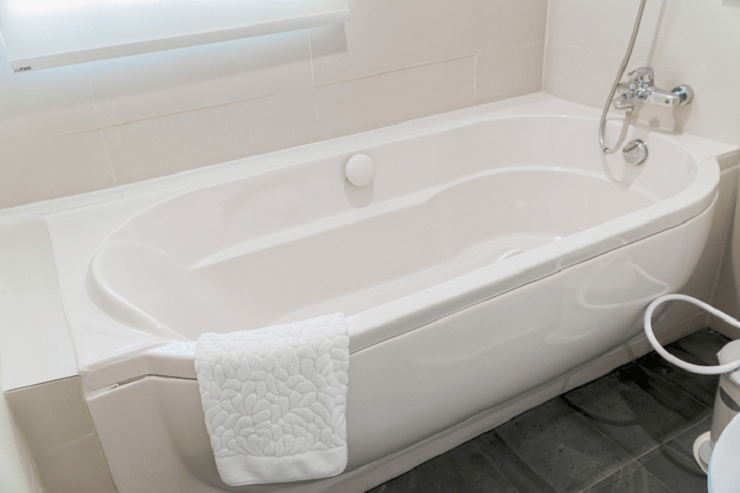 Personal hygiene after stroke requires a plan of attack. These tips will help you prepare:
Getting ready
Take a shower instead of a bath if you can. Showers are safer than tubs. You're less likely to fall.
If you must take a bath, place a special bathtub seat at the rim of the tub.
Use a bath bench to make showering and bathing easier. A few styles are available. Check your local pharmacy for options.
Install grab bars to make movement easier.
Use bathmats with suction cups to avoid slipping. Add non-skid strips in a tub or shower.
Make sure you have all the soap, washcloths and towels you need.
Test the water temperature with your wrist before getting in.
Make sure someone is nearby to help you if needed. Keep a bell handy or have another way to call for help.
Adaptive aids
Install a hand-held shower head with a hose.
Use a long-handled brush or wash mitten with a strap to scrub hard-to-reach parts of your body.
Put a bar of soap in a nylon stocking and tie the end of the nylon to a grab bar.
Buy liquid soap in pump bottles. It's handy for getting soap on the washcloth.
Use plastic bottles with flip-top lids for shampoo and cream rinse.
Use thin terrycloth washcloths. They're less expensive and easier to manage than thicker washcloths.
Put on slipper-socks with non-skid soles after your shower.
Washing and skin care
To wash your strong arm, sit on a bath bench, put a soapy washcloth between your knees and move your arm back and forth over the washcloth.
After a bath or shower, instead of drying off your entire body, put on a terrycloth robe and a pair of slipper socks. You'll be dry in minutes.
Once you're dry, gently rub on lotion to prevent your skin from drying out. Begin by sitting down and squeezing some lotion onto your thigh. Then use your strong hand to apply the lotion to the rest of your body.
To apply moisturizing lotion to your strong hand, squeeze the lotion into the palm of your affected hand. Then rub the back of your strong hand into that lotion-bearing palm.
Use an empty roll-on deodorant bottle as a handy container for lotion, cologne or after-shave.
To prevent the spread of infections, rashes or athlete's foot, always use cotton swabs when applying ointments.
Bathroom transfers
Practice transfers with your therapist first so you're confident and safe. Plan ahead and talk about what you're going to do.
Prepare the area. Gather everything you need ahead of time.
Lock the brakes on your wheelchair and move the footrests out of the way.
Plan ahead and move slowly.
Support your weight as much as you can.
Position yourself carefully.
Be sure you can see where you're going.
Your assistant should stand close to you, with feet slightly apart. Caregivers must be careful not to lose their balance or hurt themselves.
If you must take a bath, leave the water in the tub until after you've climbed out. The buoyancy will help lift you.
---