Recovery Resources for Patients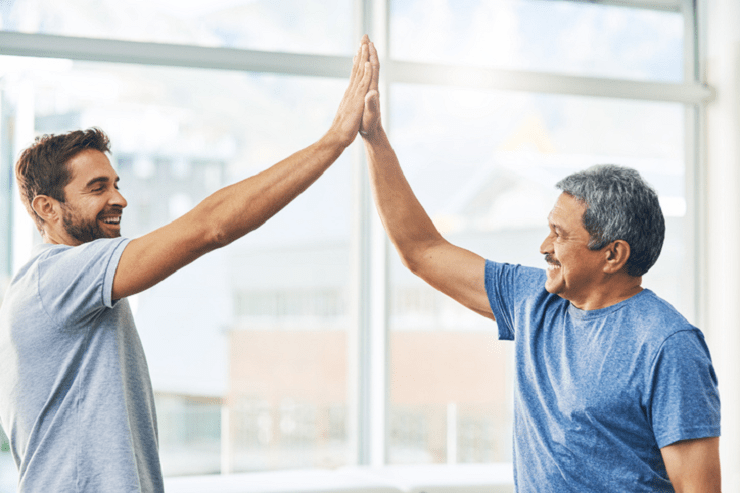 Patient Resources
Move your rehab path forward with the Life After Stoke Guide (PDF). With time, new routines will become second nature. Rehabilitation can build your strength, capability and confidence.
Rehab is made to increase your independence. Watch the Making Rehab Decisions After Stroke Video

(link opens in new window)

to ensure you are asking the right questions.
Learn what to expect in medical rehab, how to choose the right rehab facility and the questions you should ask your healthcare provider.
Rehab Activation Resources
Many survivors experience trouble swallowing after their stroke.
We've developed recipes just for you that are healthy and tasty, including our Pumpkin Pie Oatmeal.
Get Happy
Happy the App is a platform with trained compassionate listeners who can offer support and encouragement to you, 24/7. For each caller referred by the American Heart Association through May 31, 2021, Happy will donate a free first-time call valued at $24 to the American Heart Association's Support Network, for a minimum donation of $50,000.
---