Post-Stroke Rehabilitation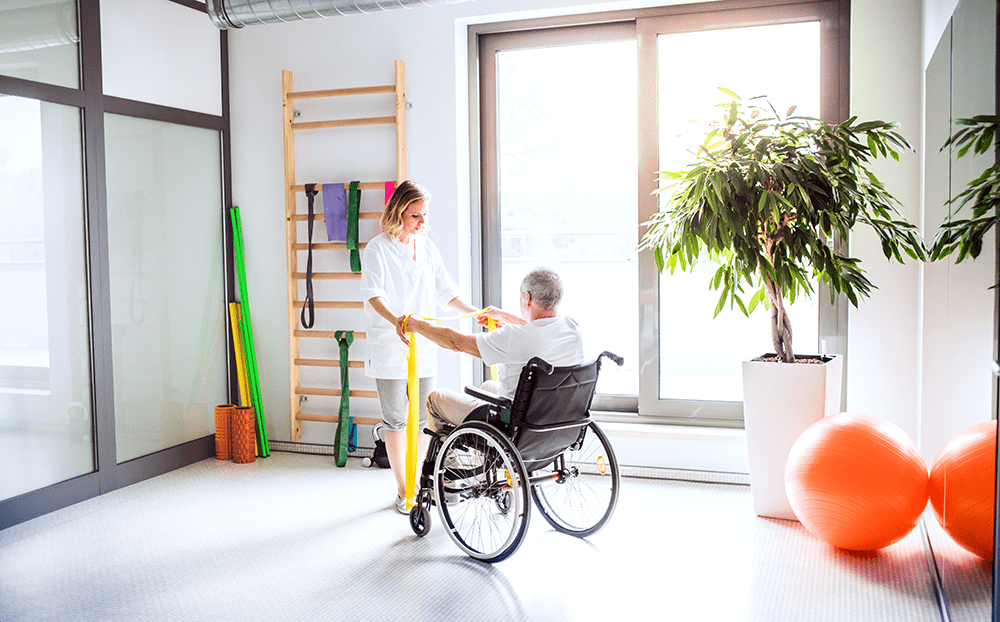 Rehabilitation is a key part of stroke recovery. Though it doesn't reverse the effects of a stroke, it builds your strength, capability and confidence to help you return to independent living.
What is a rehabilitation program?
Under your doctor's direction, rehabilitation specialists provide a treatment program suited to your needs. Physicians who specialize in rehabilitation are called physiatrists.
Services may include:
Rehabilitation nursing
Physical therapy
Occupational therapy
Speech-language pathology
Audiology Recreational therapy
Nutritional care
Rehabilitation counseling
Social work
Psychiatry/Psychology Chaplaincy Patient/Family education
Support groups
Vocational evaluation, driver's training and programs to improve your physical and emotional stamina may also be part of your rehabilitation program.
What will I do in rehabilitation?
It depends on what you need. You may improve your independence in many areas:
Self-care skills such as feeding, grooming, bathing, toileting and dressing
Mobility skills such as transferring, walking or self-propelling a wheelchair
Communication skills in speech and language
Cognitive skills such as memory or problem solving
Social skills for interacting with other people
When does rehabilitation begin?
Your doctor determines when you're medically stable and able to benefit from rehab. Most rehabilitation services require a doctor's order.
Where do I get rehabilitation?
Rehabilitation services are provided in different places:
Acute care and rehabilitation hospitals
Long-term care facilities
At home, through home health agencies
Outpatient facilities
You may be involved in rehabilitation in some or all of these settings. It depends on your needs and what type of rehabilitation program is best for you.
---