Why Rehabilitation is Important
The rehabilitation and support a survivor receives can greatly influence health outcomes and recovery. Stroke affects so many different functions — paralysis and weakness; gross motor skills; fine motor skills; speech and language; cognition; vision; and emotions. Appropriate, quality rehabilitation with a strong team specially trained to meet your needs improves the chances for the best possible recovery.
For the first three months after a stroke, the brain is much like a new brain. It's ready to learn, ready to make new connections. This ability for our brains to adjust is known as neuroplasticity and it plays a vital role in recovery. It takes about three months after the stroke for neuroplasticity to return to a more normal state. After that, a survivor can still work on regaining function and practice for improvement, but those improvements may come at a slower pace.
American Stroke Association recommendations for rehabilitation
In May 2016 the American Stroke Association published its Guidelines for Adult Stroke Rehabilitation and Recovery: A Guideline for Health Care Professionals. This guideline outlines the ideal situation of what a post-stroke rehabilitation program should address. This includes what facilities can offer in terms of care of the post-stroke patient and the following recommendations:
It's recommended that stroke survivors who are able to participate in three hours of therapy five days a week and who are medically stable should receive care from an inpatient rehabilitation facility (IRF).
When a stroke patient has a loss of function, a functional assessment by a clinician with expertise in rehabilitation is recommended.
Stroke patients who have poor balance, low balance confidence, fear of falls, and/or are at risk for falls should be provided with a balance training program.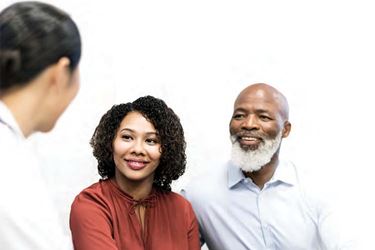 Stroke rehabilitation includes a sustained and coordinated effort from a large team, including the patient and their family and friends, other caregivers, physicians, neurologists, nurses, physiatrists, physical and occupational therapists, speech-language pathologists, recreation therapists, psychologists, nutritionists, social workers, and others.
Communication and coordination among all these team members while working toward achieving the patient's goals are key to success in post-stroke rehabilitation and recovery.
Rehabilitation Setting Options
Stroke survivors who qualify should receive treatment in an Inpatient Rehabilitation Facility (IRF) in preference to a Skilled Nursing Facility (SNF). Patients may receive care in one or more settings during their recovery.
Where?
Who is it for?
What do patients get?

---

Inpatient rehabilitation facility (IRF)
Patients who are expected to benefit from intensive, 24 hour-aday rehabilitation care under the direct supervision of a rehabilitation physician and will receive rehabilitation therapy (physical, occupational and speech therapies) at least three hours per day, five days a week
Hospital level of care that is physician directed with 24-hour specialized
nursing care. A comprehensive team of specialty trained physicians, therapists,
nurses and case managers who develop a personalized plan of care. Daily physician visits are typical.

---

Skilled nursing facility (SNF)
Patients who need daily skilled nursing or rehabilitative care and will not tolerate the intensity of an Inpatient Rehabilitation Facility.
Skilled nursing and/or therapy services with no minimum therapy requirement. Services are commonly performed by or under the supervision of a registered nurse. Periodic physician visits but no minimum number of physician visits is required.

---

Long-term acute care facility
Patients with multiple complex chronic medical conditions.
Hospital level of care with highly specialized medical care and rehabilitative services.

---

Nursing home
Patients who don't require skilled nursing.
Long-term care for patients who can't live independently.

---

Outpatient clinic
Patients who don't require inpatient care and are able to leave home for therapy.
Hospital-based or free-standing sites; care transitioned to primary care provider; occupational, speech and/or physical therapy, and possibly other services.

---

Home health agency
Patient must be homebound, except for medical appointments or occasional personal outings.
Care transitioned to primary care provider; skilled nursing; speech, physical and occupational therapy; health aide; and social services as needed.
Tips for Choosing a Rehabilitation Facility
Not all types of facilities are available everywhere. Depending on where you live, you may have lots of choices, few choices or no choice without traveling some distance.
Insurance may limit what facilities are available, e.g. a specific facility may not be "in-network" on your health plan. If there are multiple options in your area, ask the health care team for a recommendation.
Your rehabilitation team approach is vital, and you and your family need to be at the center of the rehabilitation equation. When deciding on a facility, you and your family will want to verify:
'Are we involved in patient-care plan discussions?'
'Are you going to ask my loved one what they want?'
'Are you going to consider my loved one's wishes and goals in putting together the rehabilitation program?'
So ultimately, the question is: 'Is your program patient-centered and if so, what are the ways in which it is?'
Questions for selecting the type of post-acute setting(s)
Is the rehabilitation facility certified to care for people with a stroke?
What is the maximum amount of rehabilitation services my loved one can receive?
How intense will it be?
What medical services are available?
What special clinical training do the nurses, social workers and dietitians have?
How does the setting measure functional recovery, and what outcomes are typical for stroke patients?
Questions to ask potential rehabilitation providers
What types of rehabilitation care will my insurance cover?
How often will I see a doctor?
Do you have a stroke rehabilitation program? If so, how many patients are in it?
How do you assure high-quality care?
What do you measure in terms of a patient's progress, and how often do you evaluate it?
Where does rehabilitation occur?
What therapy programs are available?
How do you help caregivers?
Do you have a program that addresses balance issues and fall prevention?
What to Expect in Rehabilitation
Once medically stable, survivors needing close medical supervision who can participate in at least three hours of therapy five days a week (but are not expected to need institutional care) should be discharged to an inpatient rehabilitation facility (IRF).
Determining what's needed
Once admitted to the IRF, a physician who specializes in rehabilitation (physiatrist) makes sure the survivor is ready for rehabilitation and does a general assessment of the survivor's abilities. This is when the physician writes therapy and other medical orders.
Once the orders are written, actual therapy begins the next day. Each type of therapist seeing the survivor does their own thorough assessment of specific functions such as motor skills and communication. These assessments measure how much the survivor can already do on their own. A wide variety of activities are evaluated: dressing, going to the toilet, walking, climbing stairs, communication, problem solving and memory.
Physicians and therapists also discuss with the patient and their loved ones what their own goals for rehabilitation are. These assessments and discussions provide the baseline for the kind of therapy the survivor receives and setting goals they can achieve by the time their rehabilitation is finished.

A program may include:
Rehabilitation Nursing
Physical Therapy
Occupational Therapy
Speech-Language Therapy
Hearing Therapy
Recreational Therapy
Nutritional Care
Counseling
Social Work
Psychiatry/Psychology
Spiritual Support
Patient/Family Education
Support Groups

Working toward goals
After assessments are done, the rehabilitation team meets to discuss the results. The rehabilitation team then works closely with the patient and family to develop a mutually agreeable rehabilitation plan and set goals. They set a target date for achieving those goals.
The team meets weekly to evaluate progress. If the target date no longer seems possible, a new plan is proposed. If a survivor's progress seems slow, the team works to determine why and adjusts the plan accordingly. There is communication all along the way and plenty of opportunities to assess readiness for discharge and come up with next steps.
Time may be scheduled for the family to come in and learn to assist the patient. It's important for family and friends who will be helping the survivor at home to offer the right level of help and to understand how to help safely so that neither the survivor nor their helper gets injured. When a caregiver is educated, this also eases their anxiety about being able to care for the patient once home.
What to expect of therapy
IRF stroke programs have elements to support the many aspects of stroke recovery. These may include:
Individual therapies
Group therapies
Teaching strategies to make up for functions that aren't fully recovered
Psychological and emotional support
Establishing daily and weekly routines
Goal setting
Education on: cause of stroke; preventing another stroke; medications; diet; skin protection; management of spasticity; stretching; caregiver training; and community resources after discharge
There is a balance of recovery and learning to compensate for deficits that may not recover. In IRFs, the goal is to work on recovery first. The focus is on strengthening arms and legs and using whatever strength is regained to help perform functional tasks. When survivors are unable to regain functional tasks, the focus may shift to helping them find new ways to get things done as independently as possible and may involve special equipment or adaptation.
When it's time to leave
Discharge processes differ from facility to facility but often involve a home assessment, caregiver education, family involvement, and home therapy referrals as well as information on driving and community resources.
Inpatient rehabilitation helps a patient be safe to return home, but it doesn't address all the functional and rehabilitation needs a patient has. Every patient's recovery is different, but often stroke recovery takes three to 12 months and beyond. To maintain gains and work on evolving needs, patients must continue to work at their recovery.
My rehabilitation motivators
Stroke rehabilitation can be hard work. But survivors who've been there will tell you it's well worth it. Think about some things that will help keep you motivated and make the most of your rehabilitation time. Motivators are the reasons you push to achieve your goals. (Examples: I want to attend my daughter's wedding. I want to work in my garden.)