Spot a Stroke Fast Road Sign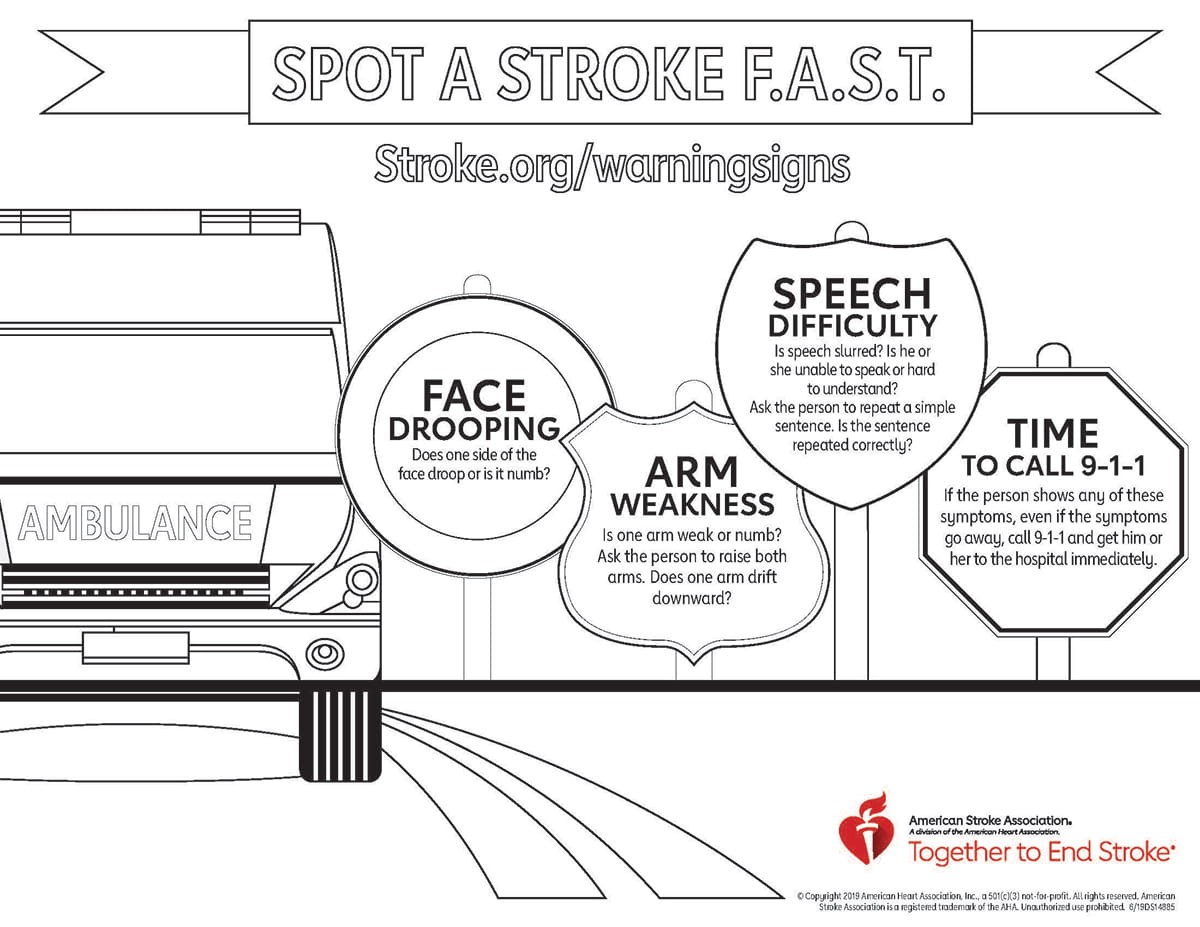 Download PDF
Spot a Stroke FAST
Stroke.org/warningsigns
Ambulance

FACE
DROOPING
Does one side of the face droop or is it numb?
ARM

SPEECH
DIFFICULTY
Is speech slurred? Is he or she unable to speak or hard to understand?
Ask the person to repeat a simple sentence. Is the sentence repeated correctly?

TIME
TO CALL 9-1-1

WEAKNESS
Is one arm weak or numb? Ask the person to raise both arms. Does one arm drift downward?
American Stroke Association (R)

A division of the American Heart Association

Together to End Stroke(R)
© Copyright 2019 American Heart Association, Inc., a 501(c)(3) not-for-profit. All rights reserved. American Stroke Association is a registered trademark of the AHA. Unauthorized use prohibited. 6/19DS14885