About Diabetes
Diabetes, also called diabetes mellitus, is a condition that causes blood sugar to rise. A fasting blood glucose (sugar) level of 126 milligrams per deciliter (mg/dL) or higher is dangerous.
Know Diabetes by Heart
™
Living with type 2 diabetes puts you at higher risk for heart disease and stroke. Knowing what steps to take may reduce your risk.
Get support. Or offer it. Make a connection. For life.
Facing heart disease or stroke or caring for someone who is? Get encouragement and offer guidance during challenging times. Visit our Support Network.
Let's Be Well Healthy Heart Box
The Let's Be Well Healthy Heart Box will provide you practical and simple tools – like health tips and a journal, an eye mask, walking weights, and a cookbook to manage your heart health – delivered directly to your doorstep.
I will not have a stroke.
Discover how managing your blood pressure may help you prevent stroke.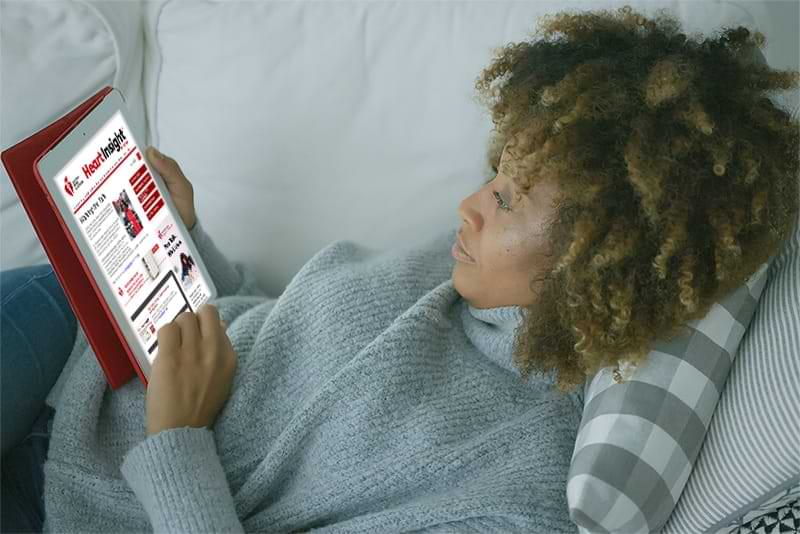 Heart Insight® Magazine
Our digital magazine delivers helpful articles and the latest news on keeping your heart healthy.
Subscribe to Heart Insight magazine and the monthly e-newsletter today!
NOTE: All fields required unless indicated as optional.