How Sleep Affects Your Health Infographic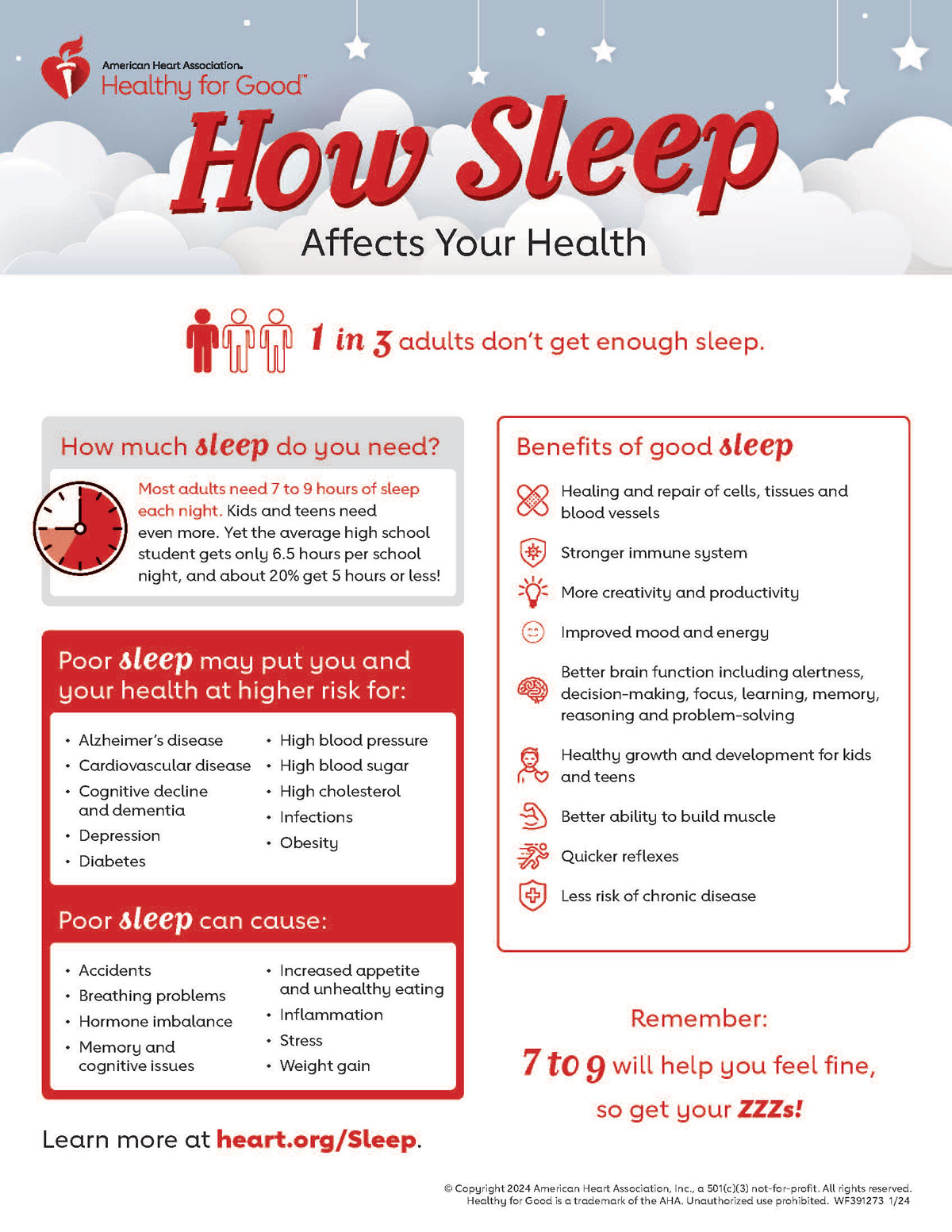 1 in 3 adults don't get enough sleep.
How much sleep do you need?
Most adults need 7 to 9 hours of sleep each night. Kids and teens need even more. Yet the average high school student gets only 6.5 hours per school night, and about 20% get 5 hours or less!


Benefits of good sleep
Healing and repair of cells, tissues and blood vessels
Better brain function including alertness, decision-making, focus, learning, memory, reasoning and problem-solving
More creativity and productivity
Improved mood and energy
Healthy growth and development for kids and teens
Better ability to build muscle
Quicker reflexes
Less risk of chronic disease
Stronger immune system
Your Health
Poor sleep may put you at higher risk for:
Alzheimer's disease
Cardiovascular disease
Cognitive decline and dementia
Depression
Diabetes
High blood pressure
High blood sugar
High cholesterol
Infections
Obesity
Poor sleep can cause:
Accidents
Breathing problems
Hormone imbalance
Memory and cognitive issues
Increased appetite and unhealthy eating
Inflammation
Stress
Weight gain
Remember: 7 to 9 will help you feel fine, so get your ZZZs!
Learn more at heart.org/sleep.