Heart-Check: A Small Check That Can Make a Big Difference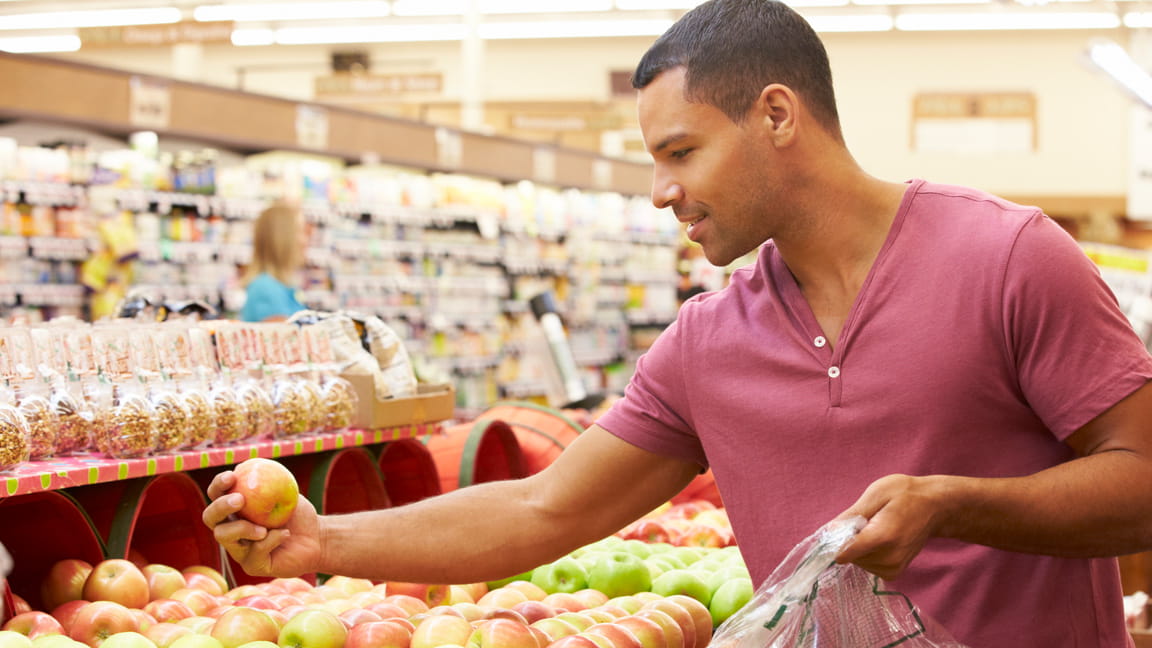 We all know the feeling of standing in a grocery store aisle, feeling frustrated and overwhelmed by all the choices available. Here at the American Heart Association, we take the health and wellness of all Americans to heart. That's why, more than 20 years ago, we established the Heart-Check mark.
When you spot our Heart-Check mark on a food item, you'll instantly know the food has been certified to meet nutrition requirements based on the sound science of the American Heart Association. It gives you an easy, reliable way to identify heart-healthy foods that can be part of a sensible eating plan. In other words, looking for the Heart-Check mark is an easy way to Eat Smart.
Why trust the Heart-Check?
Because we have high standards and here's why:
Trustworthy Organization - We've been guiding shoppers to healthier choices since 1995 and research shows that the American Heart Association is the authority most trusted by consumers to decide if a product may display a nutrition message or mark.


Science-Based Criteria - Heart-Check=Science Checked. Our criteria are backed by science and based on American Heart Association scientific statements and recommendations.


Transparent Criteria – We have nothing to hide, which is why Heart-Check nutrition requirements are publicly available on our website.


Strong Monitoring and Enforcement - Program staff validate that products' Nutrition Facts label values meet Heart-Check nutrition requirements. Lab tests are required when certain nutrient values approach certification limits and staff conduct packaging and promotional reviews to ensure compliance with program requirements.


Ease of Use - The Heart-Check mark is easy to spot and takes much of the guesswork out of reading Nutrition Facts and label information.


Results Speak For Themselves - A 2014 research study found that people who report eating foods that meet Heart-Check certification requirements are more likely to eat healthier and have fewer heart disease risk factors.
There are currently close to 1,000 Heart-Check certified products so the next time you're feeling overwhelmed in the aisles, look for our Heart-Check mark. When you see it, you know it's a choice you can trust.
---