Save Money by Making Homemade Breadcrumbs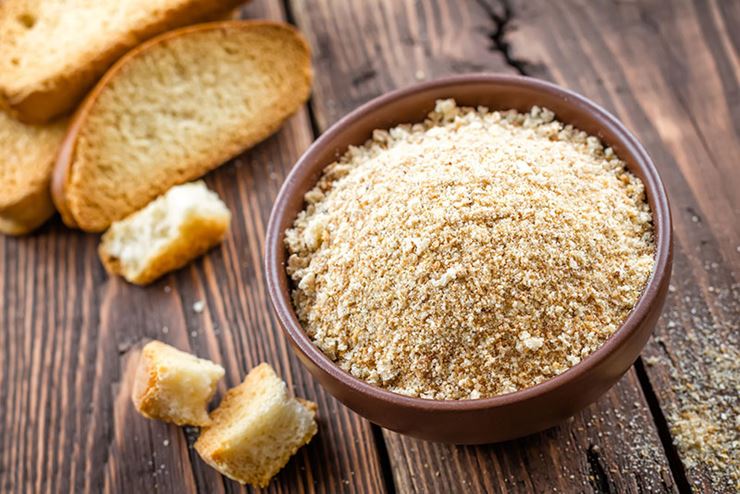 Making your own breadcrumbs is a great way to repurpose stale bread that you won't have to waste.
Making your own ensures they will be made with fiber-rich, whole-grain breads. Freeze leftover bread in a zipper top bag until you are ready to bake. Your homemade crumbs can be frozen, too, for up to 6 months.
Breadcrumbs can be fresh or dried. The two are different from each other and are not necessarily interchangeable. Dried breadcrumbs can be purchased in stores. Both are easy to make at home from leftover bread.
Fresh (or Soft) Breadcrumbs
Tear the bread into pieces, put it into a blender or food processor, and pulse until the crumbs are the size you want. It's best to use stale bread for breadcrumbs. One standard-size slice of bread will turn into about one-half cup crumbs. If using a blender, do one slice at a time.
Dried Breadcrumbs
When making dried breadcrumbs the bread is dried first by baking the slices in a slow (300 degree) oven until it's completely dried and toasted, about 20 minutes. Let the slices cool before crumbing.
You can add flavorings to crumbs to be used top casseroles or coat skinless chicken breasts or cutlets. Try fresh or dried herbs, lemon zest, or sesame seeds.
Last reviewed 1/2015
---