Get Into Working Out Infographic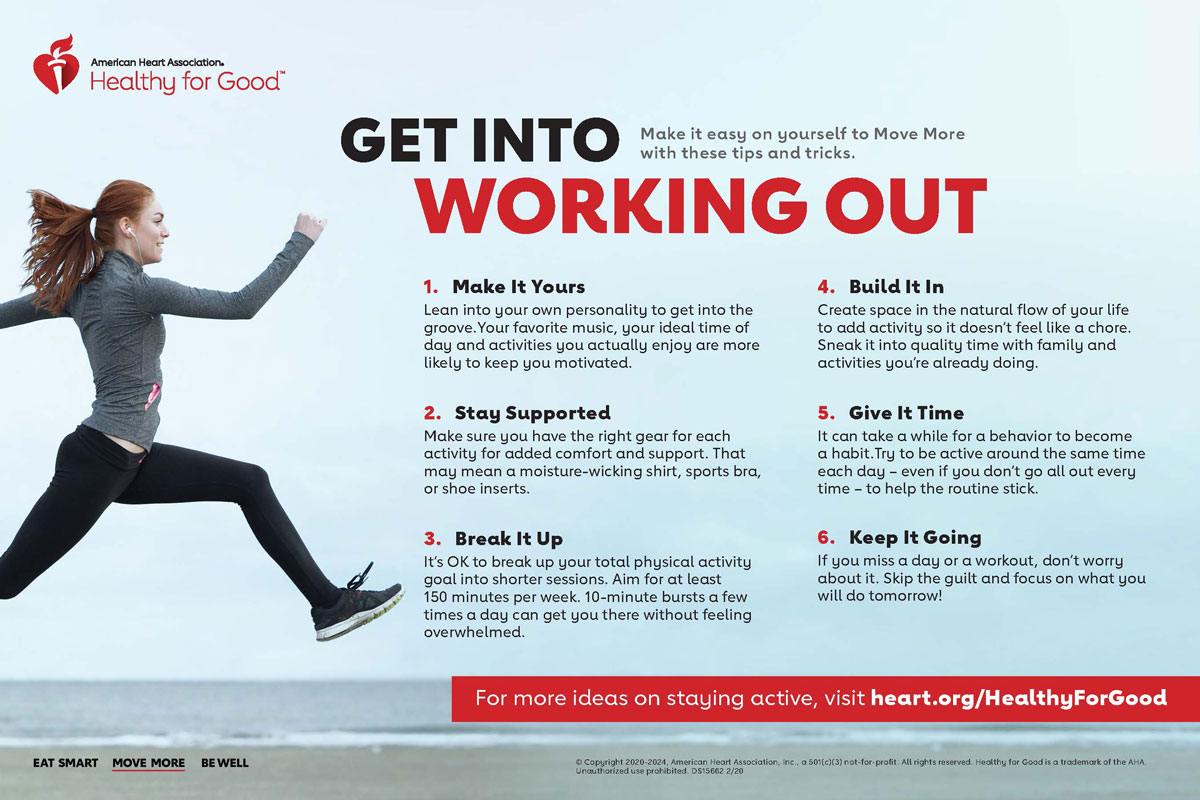 Get Into Working Out
Make it easy on yourself to Move More with these tips and tricks.
Make It Yours

Lean into your own personality to get into the groove. Your favorite music, your ideal time of day and activities you actually enjoy are more likely to keep you motivated.

Stay Supported

Make sure you have the right gear for each activity for added comfort and support. That may mean a sports bra, moisture-wicking shirt, or shoe inserts.

Break It Up

It's OK to break up your total physical activity goal into shorter sessions. Aim for at least 150 minutes of moderate aerobic activity per week. 10-minute bursts a few times a day can get you there without feeling overwhelmed.

Build It In

Create space in the natural flow of your life to add activity so it doesn't feel like a chore. Sneak it into quality time with family and activities you're already doing.

Give It Time

It can take a while for a behavior to become a habit. Try to be active around the same time each day – even if you don't go all out every time – to help the routine stick.

Keep It Going

If you miss a day or a workout, don't worry about it. Skip the guilt and focus on what you will do tomorrow!