Find Heart-Check Certified Foods in the Grocery Store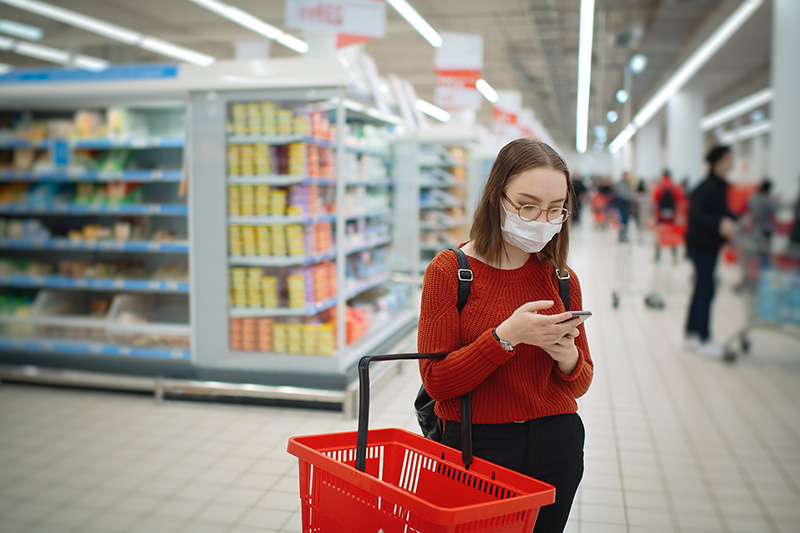 How can I find healthy foods at the grocery store?
Finding healthy options when shopping is easier than you think. Just look for the Heart-Check mark on foods and beverages every time you shop.
How do I make a healthy grocery list?
To start a healthy grocery list use our Heart-Check Certified Product List (updated monthly) to find foods and beverages that meet the Heart-Check Certification Program Nutrition Requirements. It can help you identify healthier foods to add to your shopping list, including fruits, vegetables, nuts, cereals, lean meats, deli meats, poultry, fish and more.
Want to find out if your favorite foods or brands are certified?
Once you have the list open:
Go to Edit menu
Select Find (or on PC- click Ctrl F on your keyboard, on Mac- click Command F on your keyboard)
Enter the specific product name, brand name, food category, etc.
If your favorite food or beverage isn't listed, contact the manufacturer and encourage them to become Heart-Check certified! For food companies, Heart-Check certification is a great way to let shoppers know that your foods can be part of heart-healthy dietary pattern.
All certified products meet Heart-Check Food Certification Program Nutrition Requirements.
If you have questions about the Grocery List, please contact the Heart-Check Mark Food Certification Program.
The American Heart Association Heart-Check Food Certification Program is designed to help consumers make informed choices about the foods they purchase. The nutrition requirements are food-based and intended for healthy people over age two. The Heart-Check program is not a dietary solution for any particular condition or disease. People with medical conditions or dietary restrictions should follow the advice of their healthcare professionals.
Food manufacturers participating in the program pay administrative fees to the American Heart Association to cover program operating expenses. No donations are used to support the program.

---