What is venous thromboembolism (VTE)?
Venous thromboembolism (VTE) refers to a blood clot that starts in a vein. It is the third leading vascular diagnosis after heart attack and stroke, affecting between 300,000 to 600,000 Americans each year.
World Thrombosis Day 2019 Webinar
Top 3 Considerations for the Prevention of Hospital-Associated VTE
Thursday, Oct. 10
10-11 a.m. U.S. EST
You must be registered to participate!
Co-Hosted By: International Society on Thrombosis and Haemostasis (ISTH) and the Centers for Disease Control and Prevention (CDC)
Speaker:
Jeffrey Weitz, MD, Professor of Medicine and Biochemistry and Biomedical Sciences, McMaster University Heart and Stroke Foundation
Moderator:
Mary Cushman, MD, MSC, Professor of Medicine, Larner College of Medicine, University of Vermont; Director, Thrombosis and Hemostasis Program, University of Vermont Medical Center
Share Your Story
Your veins can't share their tale, but you can.
If you or someone you know survived a dangerous blood clot, known as a venous thromboembolism (VTE), share your story with us for the chance to be featured on our website and social media channels.
Get support. Or offer it. Make a connection. For life.
Facing heart disease or stroke or caring for someone who is? Get encouragement and offer guidance during challenging times. Visit our Support Network.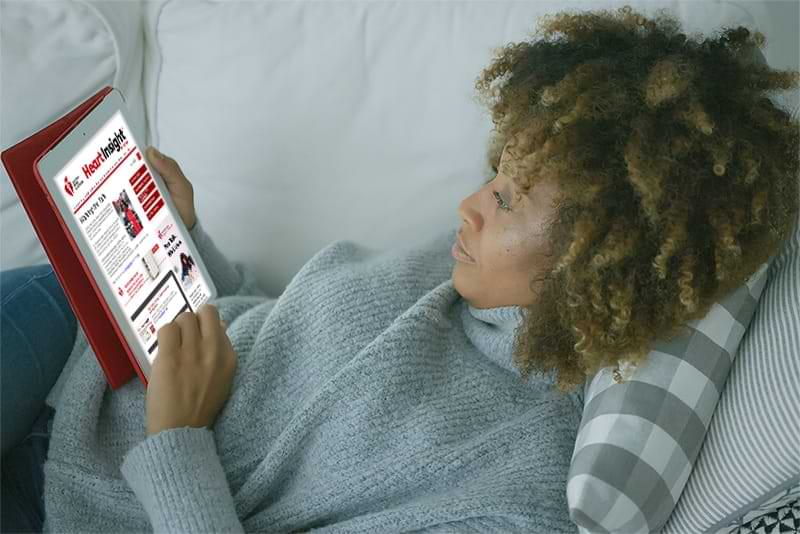 Heart Insight® Magazine
Our digital magazine delivers helpful articles and the latest news on keeping your heart healthy.
Subscribe to Heart Insight magazine and the monthly e-newsletter today!
NOTE: All fields required unless indicated as optional.