Communication Tips for Caregivers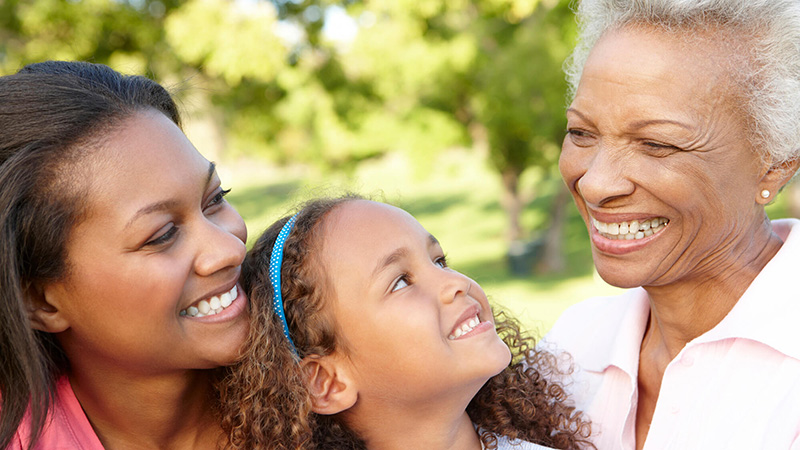 As a caregiver, you need to communicate with many people. You need to connect with family, friends, co-workers, employers, health care professionals, insurance companies — and a loved one who may not be the same person he or she used to be.
Constructive and effective communication is key to your success. When your communication is clear, assertive and constructive, you're more likely to be heard and get the responses you want.
To accomplish that, you'll need to stay organized, have patience and control conflicting emotions. Your stress level and added responsibilities are going to make it harder to stay focused.
General communication tips
Some basic tips for good communication are:
Be assertive, honest and patient. You have a long road ahead. You'll need support from your loved one and from family and friends. Don't be afraid to share your feelings. (And don't hesitate to turn to our Support Network).
Use "I" messages rather than "you" messages. By saying "I feel angry" rather than "You made me angry," you can express your feelings without blaming others, or causing them to become defensive.
Respect the feelings and rights of others. Don't say something that will intentionally hurt another person's feelings. Recognize that the other person has the right to express his or her feelings as well.
Be clear and specific. Express your needs or feelings clearly. When both parties are straightforward, the chances of reaching mutual understanding are greater.
If at first you don't succeed, try and try again. If you're not getting your point across, or you're getting no response, try again later. Sometimes, it's just not the right time.
When speaking with family members
Some specific tips for communicating with family are:
Be a good listener. Remember, listening is the most important aspect of communication.
Talk openly about your fears, worries and needs. This will invite frank and meaningful dialogue. Other family members may feel comfortable sharing as a result.
Broach difficult subjects. Discuss topics such as finances, insurance, wills and advance directives. (Advance directives clarify what the loved one wants done in case of a medical emergency.) These can be difficult and delicate subjects, but preparing for the future can help relieve stress. Chances are, your loved one is also concerned about these issues.
Recognize what everyone is feeling. Caregiving often arises after a medical crisis, particularly with heart disease and stroke. The entire family may be left reeling. Try to be patient. A family member who has never adapted well to a crisis likely won't be very good at dealing with this either. Give everyone time to adjust in his or her own way.
When communicating with health care professionals
Communicating with doctors and nurses may be new for you. Here are some tips:
Be sure the doctor understands your role. If your loved one is not able (or willing) to take instruction, make sure that the doctor tells you all the vital information.
Explain the practical side of your situation. This can help the professionals adjust and make practical suggestions in return. For example, you might say to the doctor, "It's better for my job if we can meet early in the morning." The doctor might reply, "Not a problem. I'll let my assistant know to schedule us for the first available appointment each time we meet."
Educate yourself about your loved one's condition. Use the Internet as a tool, but stick with reliable sources of information. Pose specific questions to your health care professional if you don't understand something about your loved one's condition. It's especially important to know what would represent an emergency situation for your loved one.
Keep records of your loved one's habits. Take note of your loved one's sleeping, eating and medication habits, as well as any emotional episodes. The more detailed information you can offer about symptoms and habits, the easier it will be for your doctor to offer your loved one the best treatment.
Take time to make decisions about care. If a situation isn't life-threatening, take the time you need to make a decision. Your health care professional will understand if you request time to discuss the matter with your loved one and other family members.
Appoint one family member as the main contact. It will help everyone involved if your family specifies a primary point of contact for the health care team. This will avoid confusion and save time for the doctors and nurses. The appointed person can communicate all information and necessary decisions to be made with the rest of the family.
Hold conversations in appropriate places. You deserve the doctor's full attention. For important conversations, seek out a private conference room or office, not a waiting room or corridor.
Ask about other resources. The health care staff can be invaluable. They can point you toward support groups and even suggest resources that can aid in paying for medications. They can also share in-home care options with you.
Write it down. Have everything that's on your mind written down before you speak with the health care team. This can help you guard against forgetting something important.
Feel free to change. Sometimes, a health care professional turns out be a less than perfect fit — either professionally or emotionally. If that's the case, ask to see someone else in the practice or seek out another place of care.
Be appreciative. Don't forget to thank the health care team for all that they do. A little kindness and recognition goes a long way.
Support That Lifts You Up
Our online community of patients, survivors and caregivers is here to keep you going no matter the obstacles. We've been there, and we won't let you go it alone.
---