Urging all women to act when there are unexplained symptoms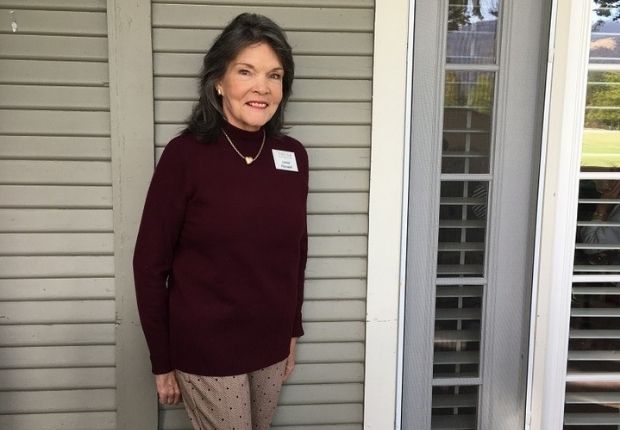 On Thanksgiving 2017, Jamei Haswell of Santa Rosa noticed that her right leg was swelling, and she began to feel "puffy" all over. It wasn't the aftereffects of a rich holiday dinner, but the symptoms of a more serious condition.
Sensing that, Jamei quickly made an appointment to seek medical care. Her diagnosis, made soon after the long weekend and after a hospital stay, was heart failure. Specifically, pericardial effusion and a pericardial mass/tumor.
Doctors determined that the tumor was not malignant and inoperable due to its proximity to the artery. However, surgery was performed to install a pericardial window in her heart to release the fluid.
Jamei, a retired engineer, is doing well today and credits heart research as well as her medical team and the support of the American Heart Association which offered a support network for people like her, living with heart disease. The AHA also had given her awareness education, especially important for women, that led to her to seek immediate medical care.
Jamei is also a survivor of a different kind: she was caught in the devastating 2017 wildfire that ravaged her hometown and destroyed her family's home. Yet, as chairwoman of the Santa Rosa Symphony, she organized a free concert fundraiser for her community, which is still healing. Today, music and philanthropy helps her manage living with heart failure.
Doctors continue to monitor Jamei's heart and her advice to others is this: Prioritize your health.
There is a lot we know about heart disease today, she says. "If there is a problem and it's caught early enough you can still live a long healthy life. There are so many things people can do for themselves and that doctors can do for them."
Learn more about women and heart health: https://www.goredforwomen.org/en
---