Black History Month
Black Americans Making History Every Day
Breaking Down Barriers
The American Heart Association is committed to breaking down barriers to health equity that result from structural racism.
We believe that "One is too many" when it comes to any person who is affected by the devastation of racism. During February, we recognize the legacy of Black Americans who laid the foundation for the activists, health care professionals , social entrepreneurs and everyday heroes — and celebrate Black Americans who are making history every day We strive to engage in a national dialogue about our commitments to addressing structural racism and health inequities.
Our 10 commitments include:
Investing in community-led solutions to address health inequities and structural racism; and
Investing in careers of diverse investigators and health inequity research funding.
Throughout February we will highlight the communities, small businesses, social entrepreneurs and innovators who are continuing to build a legacy of positive change through our business accelerator and scholarship program.
Black History Month Virtual Events
EmPOWERED Voices leading the way
Black Americans Making History Every Day Video Series
Watch, celebrate and be inspired by Black Americans from all walks of life who are working every day to create a positive impact on communities around the country.
Dr Bullock-Palmer : Cardiologist, Vice-Chair of the AHA Women in Cardiology Committee

Ellen Boakye : Postdoctoral Fellow with the AHA Tobacco Center for Regulatory Science (A-TRAC) at Johns Hopkins

Jacquelyn Carter : Exec. Dir. The Alliance for Safe Traffic Stops, 2019 Business Accelerator Participant

Linda Evers : Heart Failure Guidelines Committee Member

Megan Corbin : Go Red for Women Real Woman
Anberitha T. Matthews,Ph.D. :Cardiovascular Scientist and AHA's former Early Career Blogger

James Young : AHA Volunteer Lay Stakeholder in Science and Research

Santrice Martin: AHA Volunteer Lay Stakeholder in Science and Research

Tochukwu Okwuosa: Associate Professor of Medicine and Cardiology Director, Cardio-Oncology Program

Veleke Brown : CEO and Founder E Road Map Corporation
Gregory Payne MD, PhD : Assistant Professor UAB Division of Cardiovascular Disease

Hollani Davis: Morning and mid-day anchor at WPTV and Fox29

Khadijah Breathett, MD, MS, FACC, FAHA, FHFSA: Assistant professor of medicine at University of Arizona, heart failure transplant cardiologist, and a physician scientist.

Michelle A. Albert, MD, MPH: Professor of Medicine/Director NURTURE Center
Associate Dean of Admissions, UCSF School of Medicine

Tara Robinson : Founder and CEO Black Heart
Black Americans Making History Everyday Video Series
Richard Allen Williams MD, FACC Cardiologist : Founder and former president
Association of Black Cardiologist, President and CEO, Minority Health Institute
President, National Medical Association

Marvis Donaldson : Member of the oversight advisory committee for the AHA Strategically Focus Research and Lay Reviewer

Kimberly Goodloe : Heart Valve Ambassador

Rachel Owens : Go Red for Women Real Woman

Andrew Suggs : CEO and Co-Founder of Live Chair Health and 2019 Business Accelerator Participant

Brittany Young:Founder and CEO B360 and 2019 Business Accelerator Candidate
Capital Access and Investment Funds
Supporting communities, small businesses, social entrepreneurs, and innovators.
Investing in Community-Led Solutions
While significant advances have been made in treating and preventing cardiovascular disease, not all economic, racial and ethnic groups benefit equally. The American Heart Association's social investment funds fuel local efforts through grants and low-interest loans to qualified social entrepreneurs and nonprofits.
We encourage Black-owned businesses that address sustainable, community-driven solutions to improving healthy food access, equitable housing, recidivism, economic empowerment and educational opportunities to apply.
Resources are available through two funds:
The EmPOWERED to Serve™ Business Accelerator
The EmPOWERED to Serve Business Accelerator is designed to increase the flow of capital to social entrepreneurs and grow a network of social change agents addressing the social determinants of health. We encourage Black social entrepreneurs who want to be catalysts for strong, healthy and equitable communities to apply to refine their business skills, compete for capital and continue Making History Every Day.
EmPOWERED to Serve™ Scholars
The EmPOWERED to Serve Scholar program supports college freshmen, sophomores and juniors who are working to improve health equity and social justice in their communities. Past scholars include a health policy and management student who encouraged corner groceries to sell fresh, healthy foods; and a biochemistry student who taught diabetes courses at a community health clinic.
They are great examples of Black Americans Making History Every Day
Sign Up to learn how we're making a difference.
Learn more. Because every person deserves the opportunity for a full, healthy life
Committing to equity and a full, healthy life for everyone
The American Heart Association is investing over $230 million in a sweeping effort to ensure equitable health for all. Through research, community solutions and other substantial work, the AHA is addressing barriers to health equity including structural racism, social factors that hurt people's health and threats to rural health.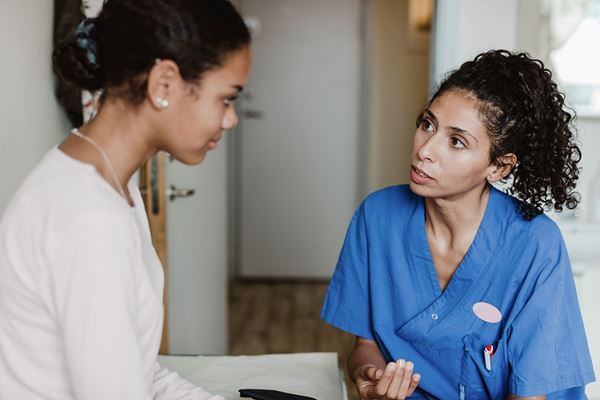 Be an Agent of Change
The American Heart Association needs ambassadors with creative, generous mindsets and leadership skills to help raise awareness about heart disease, stroke and the importance of a healthy lifestyle. We're making progress, but still have much to do. Millions of people live without access to the most basic needs for a healthy life.

If you're an activist, community leader, health care professional, young professional or social entrepreneur who's helping lead the way through community-centered and culturally relevant solutions, we invite you to become an EmPOWERED to Serve Ambassador.