---
At MIT, experts devote a day to talking caregiving
By American Heart Association News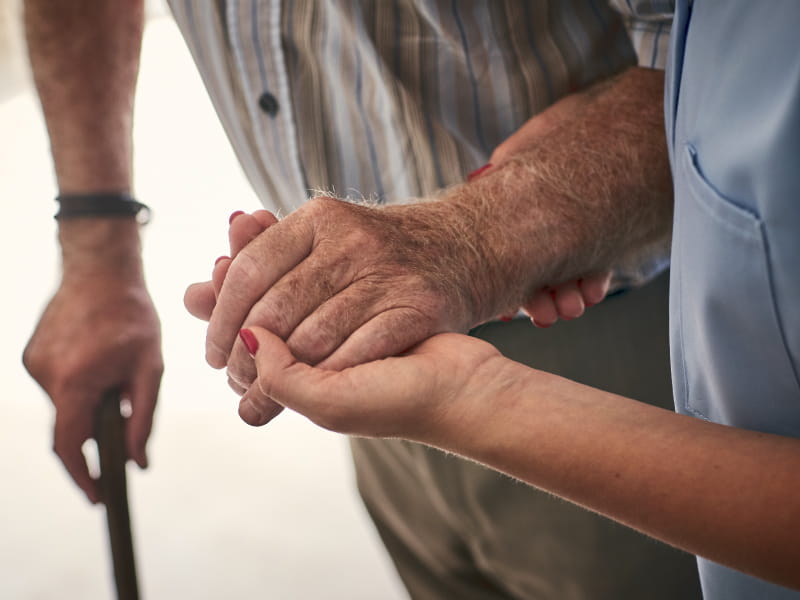 CAMBRIDGE, Massachusetts – It's a crisis as invisible as it is inevitable: As America's population ages, more people are grappling with the problem of how to care for elderly family members.
But few people are financially or emotionally prepared, and many suffer without support because they don't know where to turn – or even how to acknowledge their situation.
Those were among the themes that emerged from "New Challenges and New Conversations: Caregiving in the 21st Century," a conference held in November at the Massachusetts Institute of Technology.
About 40 million Americans are caregivers, according to a Merrill Lynch/Age Wave study discussed at the conference put on by MIT's AgeLab and Transamerica. But many people don't acknowledge themselves as such. While their work can be invisible, the toll can be significant.
Six in 10 caregivers report having to make a workplace accommodation as a result of caregiving, such as cutting back on work hours, according to a 2015 report(link opens in new window) by AARP and the National Alliance for Caregiving. Another AARP report found caregivers spent more than $7,400 a year of their own money on care. And with 10,000 baby boomers retiring every day and living longer in part because of efforts to fight heart disease, the issues will only grow.
Joseph Coughlin, director of the MIT AgeLab, said many people think caregiving is mostly a physical act.
"And in many ways, it is," he said in an interview. "But it's also very emotional. It is financial. It is logistics, transportation, getting the appliances fixed and groceries delivered."
Some people get to grow into it when a loved one starts to need help slowly, Coughlin said. But "for many, it happens at the blink of an eye: A fall that results in a broken hip. A stroke. Hospitalization from a disease. So not only is it inevitable and we're not prepared for it and we don't know what it is, the switch to become a caregiver often happens instantaneously."
But there's no trusted source to provide definitive information or guidance on all the aspects of caregiving, he told the audience.
Some assistance may arrive from technology, speakers suggested. Preparation also can help. Coughlin said a good first step might be to make a list of how caregiving should unfold – then start matching possible needs to people or services who will fulfill them.
Author Liz O'Donnell shared her story about how her father was diagnosed with Alzheimer's disease on the same day her mother found out she had ovarian cancer. O'Donnell said future caregivers should focus on careers while they can so they can have flexibility later.
"The other thing is to start having conversations with our parents," she said in an interview. "It's a really uncomfortable conversation to have." However, she said, it can tactfully be presented as a discussion about long-term goals for the next phase of life, with an offer to help parents reach those goals.
Caregiving is extremely difficult, O'Donnell acknowledged to the audience.
"I think people know that it's going to be hell," she said, "but it's going to be worth it. And if we can start to solve for it, we can make it a better experience."
If you have questions or comments about this story, please email [email protected].
---