---
Cardiology legend to present protégé with Gold Heart Award
By American Heart Association News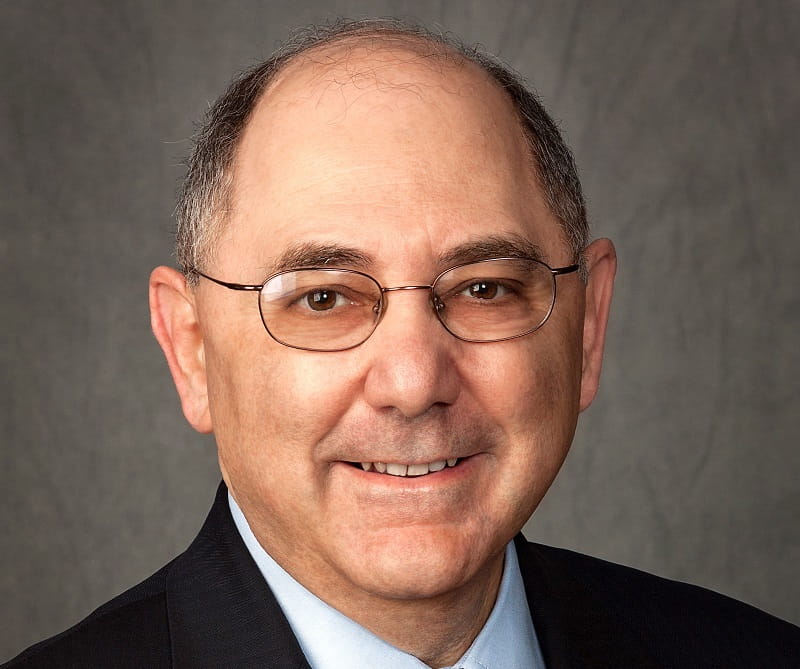 In the spring of 1973, Dr. Elliott Antman was a medical student working in the lab at Columbia University when his pharmacology professor slipped him a piece of paper.
It was an application to submit his abstract on the cardiac rhythm effectiveness of lidocaine in animal models for heart attack. The venue was the American Heart Association's 46th Scientific Sessions – the Academy Awards of the cardiology world.
"That fall, I stood at the podium in the Atlantic City Convention Hall and presented my findings," he said. "I was in awe of what I saw. From that moment, I developed my skills so I could contribute to and learn from that environment."
On Tuesday, Antman will take the stage in Plano, Texas, to accept the AHA's highest volunteer honor – the Gold Heart Award – for over 40 years of service.
"It's a privilege and an honor to be recognized by the association to which I've devoted so much of my life," said Antman, a senior physician at Brigham and Women's Hospital in Boston specializing in cardiovascular medicine and a professor of medicine at Harvard Medical School.
Dr. Eugene Braunwald, father of modern cardiology and Antman's longtime mentor, will present the award.
"I'm profoundly privileged to have a mentor who has provided perspective on my career and guidance on my journey in life," Antman said.
The two met when Antman was a medical resident at Columbia-Presbyterian Medical Center, now New York-Presbyterian Hospital, and attended grand rounds where Braunwald was the guest speaker. Then chairman of medicine at Peter Bent Brigham Hospital, Braunwald lectured on heart research, and Antman was intrigued.
"Soon afterward, I was offered a fellowship at Brigham, and I've never left," he said. "Dr. Braunwald taught me how to conduct research, how to be a clinical cardiologist and how to be an academic leader."
They collaborated on the groundbreaking Thrombolysis in Myocardial Infarction Study Group, with Braunwald as founding chairman and Antman as a senior investigator. Since 1984, TIMI, an academic research organization focused on cardiovascular disease and its risk factors, has led clinical trials enrolling more than 350,000 subjects in 50 countries.
Antman and Braunwald also served the AHA together.
As AHA president in 2014-15, Antman embraced technology and big data to advance cardiovascular health, chairing the AHA's first Data Summit and informing its inaugural Health Tech Summit. His leadership spurred funding for the Cardiovascular Genome Phenome Study, which developed into the organization's platform for precision medicine – an emerging approach to disease treatment and prevention based on an individual's genetic makeup and lifestyle.
Although Antman started with the AHA with a focus on science, he has since seen the organization's many dimensions.
"One of the things I found most interesting, as chair of the Advocacy Coordination Committee, was its policy impact," he said. The AHA advocates for stronger policies that protect and improve the health of all Americans, from CPR training in schools and high-quality physical education to smoke-free laws and more.
Antman has witnessed the rise of the AHA from the authority on heart disease and stroke to a global leader in overall health. He said the current mission statement – "To be a relentless force for a world of longer, healthier lives" – is just what the founding fathers had in mind in 1924. He pointed to the growing focus on moving away from just treating disease to creating a culture of health.
"It's a natural evolution. Today, we have an expanded toolkit to build upon what the founders began," he said.
Antman, who has attended every Scientific Sessions since 1977, said the mission frames his daily activities, whether it's patient care, clinical investigation or teaching.
"While continuing my academic career in Boston, I am delighted to now serve the association as director of Clinical Science for Emerging Strategies and Ventures," he said. "It's another opportunity for me to say, 'thank you.'"
In his new role, Antman collaborates on the design, implementation and communication for research initiatives and new ventures.
"In an increasingly complex world, the association is a rallying point for health care professionals and the public," he said.
If you have questions or comments about this story, please email [email protected].
---