---
Heart attack survivors can thank her dad for new recovery tools
By Nancy Brown, American Heart Association CEO
Hynson H. Marvel Jr. grew up in farm country outside Philadelphia. Raised to care for others and leave the world better than he found it, Hyns (pronounced "Hence") headed to college intent on becoming a doctor.
He was interviewing with medical schools when the Vietnam War started. He decided to take another path to serve mankind. He attended officer training school in the Air Force, eventually rising to lieutenant colonel.
Over the years, Hyns married and started a family. His son and daughter grew up on military bases before settling in a suburb of Washington, D.C.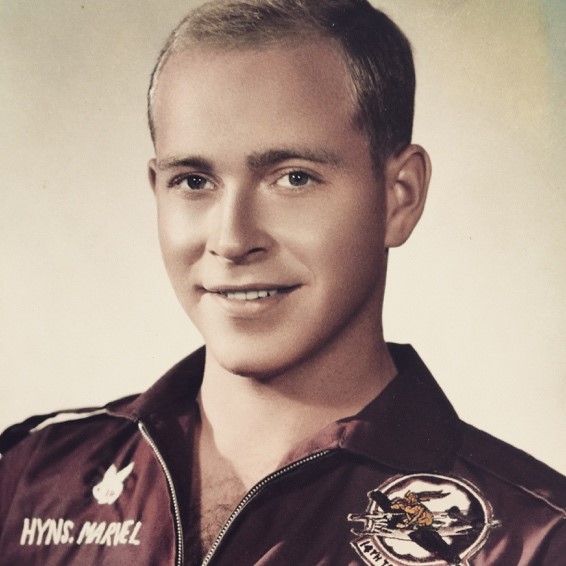 In his late 60s, Hyns remained active and healthy. Yet he started coughing. He couldn't take deep breaths. The elastic atop his socks creased his skin, a sign of swelling in his legs. His body was retaining fluid. Doctors struggled to determine why, but they insisted it had nothing to do with his heart.
His daughter Francoise thought otherwise.
Fresh out of medical school, she knew to push for more testing. That uncovered a rare heart problem and an advanced stage blood cancer. Both could be traced to his exposure to Agent Orange in Vietnam.
Francoise became so fascinated by her father's case that she changed her specialty to cardiology. But what she took most from his experience was frustration over the way doctors and patients interacted. So she did something about it.
Francoise helped create the first cardiology app for Apple's CareKit. Then she co-developed the first collaborative app for the Apple Watch. Now she's working on Corrie, an app to help heart attack survivors with their recovery.
Throughout her career, Francoise has seemingly been the right person in the right place at the right time, blending her knowledge of science and emerging technology with her compassion for improving patient care. Except when it mattered most.
Her apps didn't exist in time to help her dad. Nearly four years after he died, she still cries while discussing it, making it clear how much losing him continues to drive her.
"Here's a smart guy with his family and physician-daughter involved in his care; what could go wrong? But it did," she said. "It really opened my eyes to how much we have to improve the system, to make the patient experience better and fair to everyone."
As American Heart Month comes to an end, we shine this spotlight on Francoise and her work because it encapsulates so many important themes: science, research, new technologies, an emphasis on quality care for all patients and, perhaps most all, a reminder of how personal every case is.
***
While attending the University of Virginia, Francoise worked in a neuroimmunology lab tracing neural signaling pathways of depression in animal models. But her mentor recommended that she also volunteer in the hospital. Right away, she knew she belonged with patients.
She moved to Miami to work at the University of Miami Miller School of Medicine, seeking to solve health care problems for high-risk teens and families in extremely impoverished areas. If patients couldn't go to the clinic, Francoise would visit their homes.
She prepared for each interaction with the perspective that this would be their only checkup in five years, so it needed to be thorough and at the highest level of evidence-based care.
OK, but how could she ensure that?
This was 2003, and personal digital assistants such as the Palm Pilot were the first wave of handheld technology. She created for those devices a program that provided a blueprint for each evaluation.
***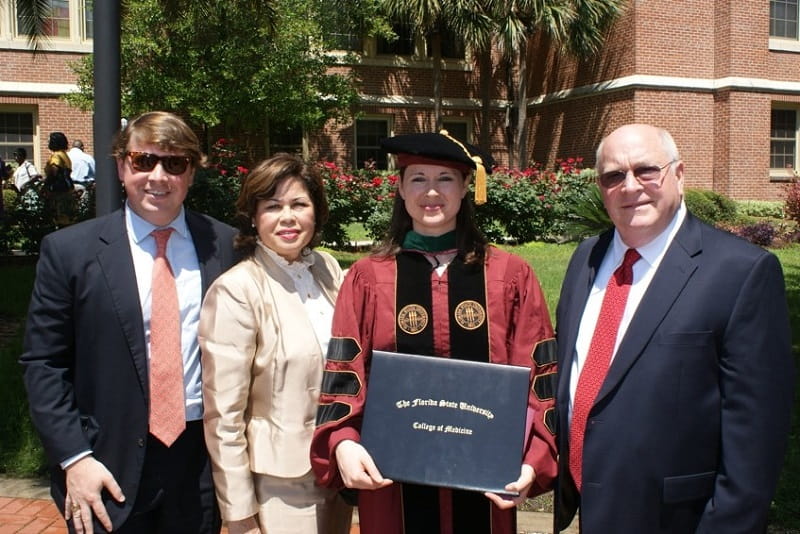 By 2008, she was ready for medical school. Florida State University was starting a program that aimed to be the most technologically advanced in the country. It was a perfect fit.
Incoming students received an iTouch. Yet once training moved to the hospital, aspiring doctors received a small black notebook in which they'd write important facts and figures. This is as old-school as it gets; many doctors carry the book they start in medical school throughout their career.
To Francoise, it seemed redundant for each person to create their own. She thought, "Why not get the program director's black book and make it something we all have and add to it?"
It became her first app. She then wrote a paper on how doctors can use smartphones to be more effective, reduce errors, improve patient safety and increase quality care.
***
She left medical school intrigued by women's health. She landed an internship at a Georgetown University hospital, bringing her closer to friends and family.
Her parents were now in Richmond, Virginia, near her brother and his children. Once her dad's health woes began, Francoise often drove 2 1/2 hours each way to be involved in his care.
One day, walking a mere 20 feet left Hyns short of breath. His wife, Yvonne, took him to his primary care provider. No changes were made. Yvonne called Francoise, and she recommended he go to the emergency room. After he was admitted, Francoise arrived.
"What's the plan?" she said.
"I'm not sure," Hyns answered.
Between the doctors' jargon and rapid-fire instructions, Hyns and Yvonne struggled to absorb it all. They were missing key information that could help them manage his heart health.
Francoise created a binder with documentation and other things her parents needed to know. Still, they texted her often to decipher things.
Hyns went home with doctors insisting his problems stemmed from his lungs. Francoise pushed for further testing on his heart. A cardiac biopsy uncovered a diagnosis of cardiac amyloidosis, a condition in which chunks of an abnormal protein cause the heart to work inefficiently. Additional blood tests found multiple myeloma, a form of cancer.
***
During her year at Georgetown, Francoise decided to switch to cardiology. She was accepted at Johns Hopkins in Baltimore. She also arranged to have her dad's care transitioned to Johns Hopkins Hospital, one of the nation's top facilities for both heart disease and cancer.
Hyns became a regular patient on the fifth floor at the Johns Hopkins Hospital. Francoise worked in another building, often arriving in the evening to join her mother and brother at Hyns' bedside.
On May 8, 2015, Hyns was home from the hospital. He went into cardiac arrest. He didn't make it. Francoise was leaving a night shift in the ICU when she got the call.
***
Francoise remains haunted by her dad's patient experience before coming to Johns Hopkins.
What if he'd better understood the medical jargon from that very first hospitalization? Would simpler explanations, with instructions he could've followed more easily, given her more time with him?
And she wonders what the experience of being a patient is like for others, such as those folks in Miami, people for whom English is a second language or who aren't as educated as her parents.
"It keeps me up at night," she said.
***
Her thoughts on all this began percolating while Hyns was in the hospital.
She interviewed him and others about their experience as cardiovascular patients, including a 65-year-old real estate investor who had stents implanted after a heart attack.
He left the hospital with instructions for taking aspirin and an antiplatelet agent to keep the stent from clogging with platelets. During a golf trip in Florida, he ran out of his cardiac medications. He thought he could wait for a refill. He couldn't; he died of a heart attack.
While much of the angst Francoise experienced through her dad's tale came from the need for systems-level changes to improve the patient experience and communication, this man's story exposed the life-threatening disconnect once care is left to the patient and based on discharge instructions.
It helped crystallize her target. Like the Palm Pilot checklist and the black-book app, she'd create another way of standardizing care. Rather than giving patients a stack of discharge papers, she'd put everything into an app.
***
Francoise and her team at Hopkins were far along with their prototype when Apple announced plans to make something similar. She connected with Apple and discovered her doppelganger, "a young, energetic female who wants to change the world," Francoise said, laughing.
"How can we accelerate what you are doing?" Francoise said in their initial conversation.
"We want to help you," her doppelganger said.
Francoise first visited Apple headquarters in July 2016. Their collaboration led to developing Corrie, the first CareKit cardiology app with Apple Watch iOS cooperability.
"When you have a problem to solve, you want to work with the best there is," Francoise said. "When you hear that Corrie Health – a company comprised of Johns Hopkins cardiologists and engineers – are working with Apple on something new, now we're talking about the right team to create an exceptional patient care experience and save lives."
***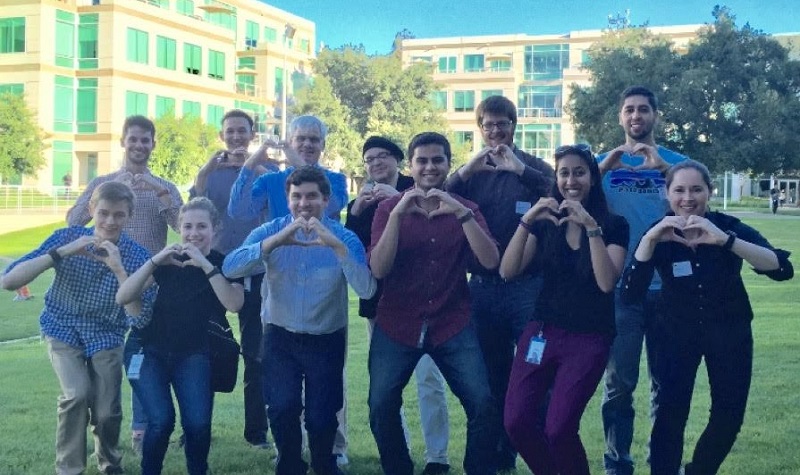 The name Corrie is a nod to "cor," the Latin word for "heart."
Like other gizmos with human names, the personification is because it's meant to be a digital friend – in this case, a tool to help heart attack survivors do what's needed while in the hospital to prepare for their return to life at home.
The first month out of the hospital is a crucial phase: $43.1 billion is spent each year on patients returning to the hospital within 30 days. For heart attack patients, the rate is about 1 in 5, and 75 percent of those are considered preventable.
Corrie helps patients manage medications, schedule follow-up appointments and contact health care providers. The app offers videos of how the heart works. It also shows heart rate and steps walked each day, which are tracked by an Apple Watch, and blood pressure is monitored through another Bluetooth-enabled sensor.
A clinical trial of the app is underway in four hospitals, with a goal of enrolling 200 heart attack survivors. The 30-day readmission rate of those participants will be compared to a control group of 1,000 survivors receiving standard care.
Trial participants are loaned for 30 days whatever they need among the iPhone, Apple Watch and blood pressure machine. They're taught how to use it as soon as they arrive at the hospital, are diagnosed with a heart attack and are stable to start using it every day. They continue to use the Corrie app, the smartwatch features and blood pressure cuff daily for 30 days after they leave the hospital.
"Getting them ready for discharge by engaging them in their care and what they need to do for their health on a daily basis long before discharge – that's the secret sauce," Francoise said.
Results from the first 110 participants show a drastic reduction in readmission: 20 percent national average versus 5 percent among Corrie users. Updated findings will be presented in April at the American Heart Association's Quality of Care and Outcomes Research conference.
In October, I was proud to present Francoise and her team at Corrie Health with a $25,000 Urban Health Accelerator grant from my organization, the AHA. Francoise also represented Corrie Health at a talk on how innovations in technology, medicine and health care are helping women fight heart disease.
"People want to keep an ear out for what's changing in health care delivery, and that's what we are doing," she said. "You can't put a price on health, but you can put a price on preventable harm. Corrie Health is offering a new health care delivery system to the patient and clinician to make the care experience better and healthier using tools that are a joyful part of everyday life."
A version of this column also appeared on Thrive Global.
If you have questions or comments about this story, please email [email protected].
---