---
A cardiac arrest hit while cycling. Months later, he was hiking.
By American Heart Association News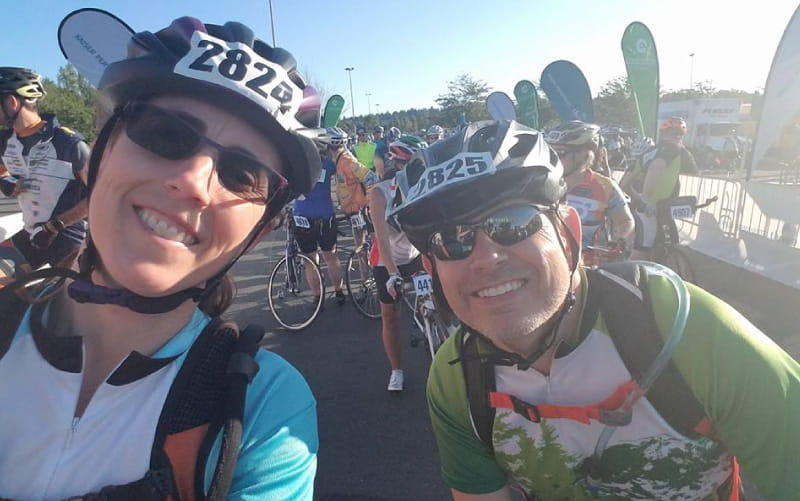 Will Treinen has never been one to sit on the sidelines. The 51-year-old entrepreneur sacrificed many nights and weekends building a successful consulting company in Olympia, Washington. When he's off the clock, Will and his wife, Denise, enjoy spending time with their two grown daughters and two young grandchildren, as well as hiking, rock climbing and biking.
"My energy has always been forward," Will said. "As a business person, I'm always thinking six to 12 months in the future."
In 2017, the couple embarked on the STP, a two-day ride from Seattle to Portland. On the first day, Will felt great. But the next morning, shortly into their ride, he was overcome by exhaustion and couldn't catch his breath(link opens in new window) (link opens in new window).
This had happened before while training; he suspected sports-induced asthma and urged Denise to ride ahead. But when she went back for him a few minutes later, Will was lying on the ground surrounded by a group of bikers. His skin was blue, and he was gasping for breath.
Fortunately, Madeline Dahl, a then-24-year-old cardiac nurse from Seattle who was riding the STP with her father, arrived upon the scene. When she couldn't find Will's pulse, she began giving chest compressions.
Approximately 90 percent of people who experience a cardiac arrest outside of the hospital die, according to the American Heart Association. But performed immediately, CPR can double or triple the odds of survival. By the time the paramedics arrived, Madeline had performed several rounds of CPR.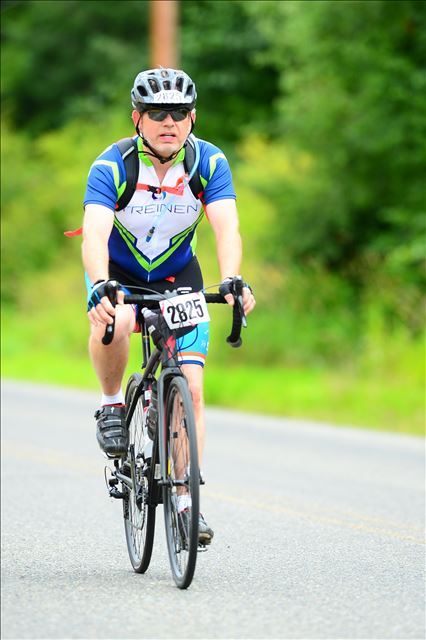 Will's pulse returned briefly before fading again.
Paramedics took over from Madeline and were still performing CPR when the ambulance departed for the hospital, shocking Will with a defibrillator between compressions. Later that day, Madeline was disappointed to hear from another rider that he had not survived.
"I felt sad for Denise that he hadn't made it despite my best efforts," Madeline said.
The rumors of Will's death were exaggerated.
The first thing he remembers clearly is waking up in the hospital in Tacoma, eight days later, having undergone open-heart surgery(link opens in new window) (link opens in new window) to correct an 80 to 90 percent blockage in his main coronary artery. Tubes were coming out of his abdomen, and he felt disoriented by the medications.
Although his father had died of heart disease, Will had few obvious risk factors. Unlike his father, he did not smoke, and his cholesterol and blood pressure were not considered by doctors to be cause for concern.
Alone at night, he contemplated his mortality.
"I was on the edge a couple of times," Will said. "In every sense, I was dead, and they revived me. Why? What's my purpose?"
One of Will's first actions was to email the top management at his company, asking them to handle the business in his absence. He didn't return to work for months; even now, more than a year later, he only checks in two or three days a week. He'd always planned to retire in his 50s, he said, although perhaps not as young as 51.
"I realized that I was valuing my progress in the business world over my relationships with my children and my experiences with them," Will said.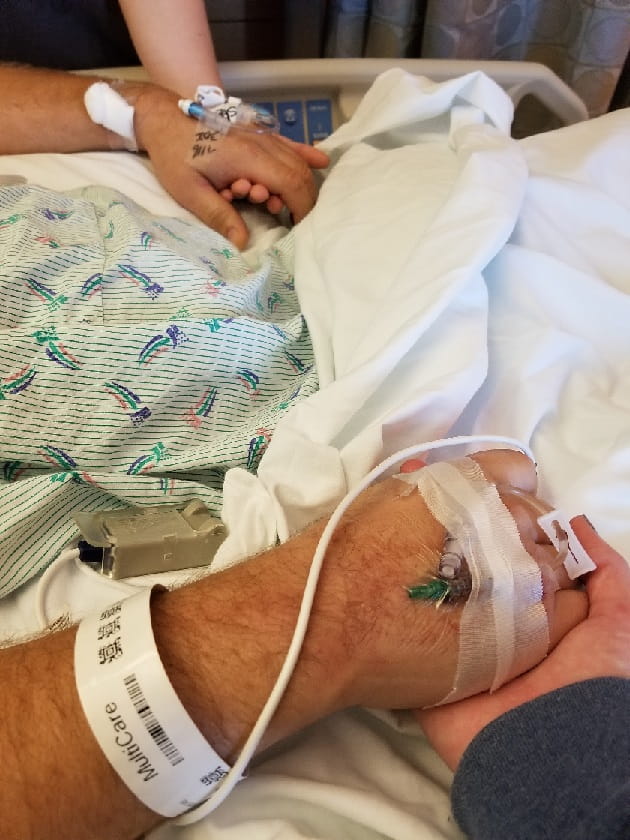 Madeline learned that Will survived several days after the race. A co-worker saw a story on the evening news about Will's cardiac event and the mystery nurse who saved him.
The mystery was solved, and Will and Denise eventually invited Madeline to their house for dinner.
"I see plenty of bad outcomes, so seeing somebody who is doing so well is renewing," Madeline said.
Motivated by his experience, Will is working to raise awareness about the importance of CPR. He spoke at an annual executive breakfast sponsored by the Tacoma chapter of the AHA earlier this year, and he formed a team for the 2018 South Sound Heart & Stroke Walk on Sept. 22.
"I'm a very passionate person, and when I put my energy into something, it's 100 percent," Will said.
Indeed, less than four months after Will had his cardiac arrest, he and Denise hiked to the 4,000-foot summit of Mount Rose in Washington state – a longtime item on their bucket list. And the year after Will's life nearly ended during the STP race, he and Denise did the STP again. Knee pain prompted Will to stop after the first day, but Denise pressed on and finished, pausing for an emotional moment near mile 115, where the life-changing incident occurred.
"It was extremely therapeutic for us (riding the first day together)," Will said. "We had a blast."
Stories From the Heart chronicles the inspiring journeys of heart disease and stroke survivors, caregivers and advocates.
If you have questions or comments about this story, please email [email protected].
---