---
STORIES FROM THE HEART: Building a new life after congestive heart failure
By American Heart Association News
The flu. That's what Nicole Smith thought was bothering her. She figured she would visit the ER, get a prescription and head back to work. Doctors found something else: congestive heart failure and an enlarged heart(link opens in new window). Her cardiologist also mentioned she may need a heart transplant.
"How long will that take" she said. "I have to get back to work."
The gravity of the diagnosis didn't register.
Nicole was 33 at the time. A single mother of four in Norfolk, Virginia, she was too busy juggling work and her kids' activities to focus on her own health, even under this dire situation.
What got her attention was the doctor saying that not only would Nicole be staying away from work, she may have only two years to live.
"I was at my desk at Canon one day and the next I was told I may need a heart transplant," Nicole said. "It was extremely hard to process."
Nicole spent nearly three weeks in the hospital. One test showed that her heart was working at about 10 percent of its capacity. She also endured two strokes, the second occurring a few minutes after the first.
She was too sick to be a candidate for a transplant. So doctors worked to find a combination of medications that would help heal her heart.
Before her diagnosis, Nicole was a saleswoman who worked aggressively to meet bonuses and a mom who found time for her kids' sports teams and other extracurricular activities. She fell asleep immediately each night, but figured that was exhaustion from her hectic days.
Her doctor said she had high blood pressure(link opens in new window), but she hadn't done anything to control it.
"I was the type of person who would send emails or text messages to my friends reminding them to get their mammograms, but I didn't take care of myself," she said.
She also didn't have a good picture of her family history(link opens in new window) of heart disease. It was only after her diagnosis that she learned that a grandmother had a heart attack at age 25.
Heart disease affects nearly 1 in 3 people in the U.S. and is the leading cause of death for women, outpacing all forms of cancer combined. For African-Americans, the impact is greater(link opens in new window). Nearly half of all African-American adults have some form of cardiovascular disease, including 49 percent of women and 44 percent of men.
Once she was home from the hospital, Nicole began making major changes. Plans to move into a larger house were canceled, and the family – two boys, two girls, spanning in age from 8 to 16 at the time – dramatically scaled back their spending.
The kids became more involved at home, taking over food shopping, laundry and meal preparation when their mother would tire. Nicole's mother, who lived nearby, also helped.
They made healthier lifestyle choices, too, such as cutting back on sodium(link opens in new window). They still worked off family recipes, but created dishes using salt alternatives(link opens in new window).
"My kids exercise regularly and eat healthy because they're much more aware now," Nicole said.
In addition to losing weight, Nicole's heart health was controlled by medicines and the implanting of a pacemaker and defibrillator(link opens in new window), which helps maintain normal rhythms.
Although her health improved and stabilized over the years, sadness set in.
"My friends were moving forward with new jobs and life accomplishments and I was just home being sick," Nicole said. "I still have a lot of guilt about it. I wasn't able to help my children more in their teen years and as they moved into adulthood. They couldn't go to the colleges and universities they wanted to because I couldn't afford it. Rebuilding your life and your finances after a long-term illness is extremely difficult and something you don't really think about."
In 2013, 10 years after her diagnosis, Nicole finally felt well enough to put energy into volunteer work. She began by raising awareness about cancer, which claimed the lives of her parents, and more recently about heart health.
Realizing how much she learned about her own family following her diagnosis, she has been working to encourage the African-American community to talk more about their family history about heart health.
She's become an ambassador for the American Heart Association, participating in her local Heart Walk and Go Red For Women(link opens in new window) events, using her story and the information she's learned to inform and inspire others. She's also told her story on a Norfolk radio station(link opens in new window).
"I'm really proud of my work with the American Heart Association," Nicole said. "It took me a long time to be brave enough to share my story, but I have so many great ideas to help the community."
Nicole also is setting her sites on something she didn't think would ever be possible: returning to work. Earlier this year, doctors said her she could work part-time, or possibly even full-time as long as it isn't too stressful.
"Returning to the work force after an extended time of being ill is challenging," she said. "However, I have faith that the right position for me is out there."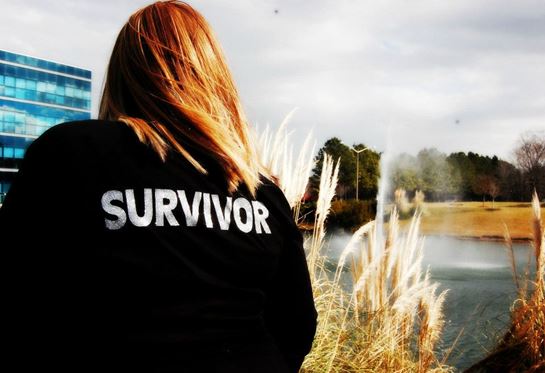 Photos courtesy of Nicole Smith
---