---
Statins lower heart attack, stroke risk in people at average risk
By American Heart Association News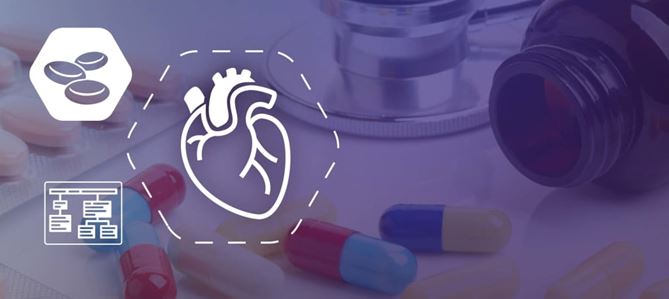 Editor's note: This is one in a 10-part series of the top medical research advances of 2016 as determined by the American Heart Association.
Millions more people worldwide may benefit from cholesterol-lowering statins after a global study showed the drugs help reduce heart attacks and strokes in people at moderate risk. The risk fell slightly further when patients also took blood pressure drugs.
Medications to lower blood pressure have been shown to reduce the risk of heart disease in people with elevated blood pressure and those at high risk, and statins have been shown to benefit those at high risk. But a group of researchers wanted to know if treating each condition alone or simultaneously might prevent heart attacks and strokes in an ethnically diverse group of average-risk people without cardiovascular disease.
The study, called Heart Outcomes Prevention Evaluation-3, or HOPE-3, found that the dual low-dose therapy is the best way to reduce cardiovascular risk in older people with elevated blood pressure and nearly normal cholesterol but who had another risk factor such as smoking or obesity. The results(link opens in new window) were published last April in The New England Journal of Medicine in three papers, and the research was selected as one of the American Heart Association's top 10 heart and stroke science advances of 2016.
HOPE-3's findings reinforce 2013 guidelines from the AHA and American College of Cardiology that recommend statins for more people.
Based on these latest findings, about 300 million people worldwide could be eligible for statin treatment, estimates Salim Yusuf, M.D., D.Phil., the study's lead investigator and professor of medicine at McMaster University in Canada.
"The study shows that we should be expanding whom we treat with statins," he said. "Statins are effective and safe for anyone with an intermediate risk factor and people over the age of 55."
More than 100 million Americans have high cholesterol and more than 85 million have high blood pressure. That puts them at greater risk of heart disease, which is the leading cause of death in the United States.
HOPE-3 studied 12,705 people who were at least 55 years old. For almost six years, some received blood pressure-lowering medicine; some received a statin; others received both types of medication; and some received placebos.
In the statin-only group, 3.8 percent had a heart attack, stroke or heart-related death compared with 3.6 percent who took a statin plus blood pressure-lowering medicine. The rate of those same outcomes was 4.6 percent in participants taking only blood pressure drugs and 5 percent among those taking placebos.
People with high blood pressure benefited the most from the combined treatment. However, the benefits of statins were seen at all levels of cholesterol and blood pressure, Yusuf said, leading researchers to conclude that "statins alone would perform best in those without elevated blood pressure."
"It's also important to know from studies who not to treat," Yusuf said. He hopes the results will be incorporated into updated clinical guidelines for blood pressure management.
Participants experienced very few side effects, which included muscle pain or weakness, indicating "how safe the low-dose statin is," he said.
Laxmi Mehta, M.D., agrees. "It supports that the intermediate-risk population really should consider statin usage," said Mehta, associate professor of medicine at Ohio State University Wexner Medical Center, who was not involved in HOPE-3.
"Certainly, when hypertensive patients are in the office, I would recommend a risk-stratified approach to determine benefit and utilization of statin therapy," she said.
HOPE-3 also showed a significant statin benefit for a more ethnically and geographically diverse population than ever before. Among the participants from 21 countries, half were Asian and more than a quarter were Hispanic. Only about 20 percent were white.
For example, Asians were thought to be at higher risk for side effects of statins than whites, but HOPE-3 researchers found that the benefits and safety risks were the same for both groups, Yusuf said. Previous studies on the benefits and risks of statins mainly involved high-risk white people.
HOPE-3's findings that the use of statins is safe for Asians and Hispanics, as well as women — who made up nearly half of participants — support an increased use of statins in those groups, Mehta said.
The results of HOPE-3 and other studies provide strong evidence of significant benefits and low risk of using statins more widely, especially since generic drugs are available and affordable in many countries, Yusuf said.
Also, HOPE-3's simple approach — no cholesterol monitoring, no complex screening or blood tests, and no drug dose adjustments — could reduce costs and encourage the spread of statins in countries at all economic levels, he said.
---