Professional Membership and Continuing Education
With the dissolution of the National Stroke Association, some of their programs and services have been transferred to the American Heart Association and American Stroke Association. We are committed to providing educational tools and resources for you, your patients and your community.
Professional Memberships
Both the Stroke Center Network (SCN) and Professional Society memberships and some of their benefits will be available until August 30, 2019. If you need information on how to access your benefits please contact Anna Taylor for assistance.

NIH Stroke Scale
NIH Stroke Scale: Classroom/group style training which utilizes use of NINDS/NIH DVD and scantron sheet examination will be available through September 30, 2019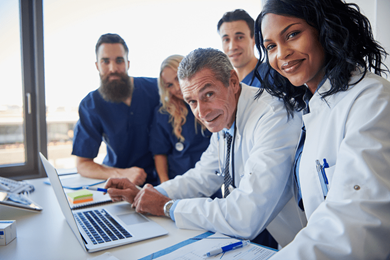 Stroke Nurse Modules
These online education courses are ideal for stroke care providers committed to keeping their stroke knowledge and practice up to date. The courses are currently undergoing Science Review and updates. They will be available through our Lifelong Learning Channel Fall 2019. If your facility purchased and has outstanding vouchers, please contact Anna Taylor for instructions on how to access them.
Patient Education Materials
Visit our Shop Heart Store for the latest brochures and merchandise. Now featuring the newly updated Explaining Stroke brochure and other former NSA brochures.