Exercise After Stroke
Regular physical activity is one of the best things you can do while recovering from stroke.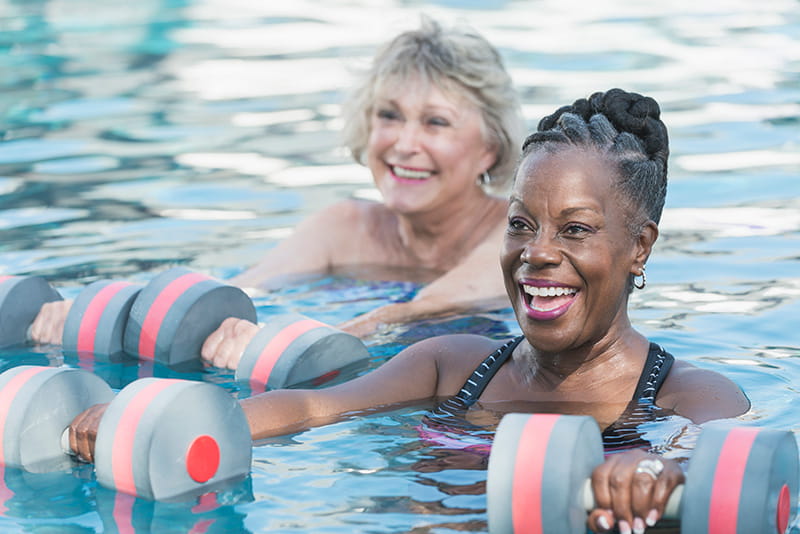 Following a stroke, it's important to reduce sedentary time and start being as physically active as possible, even if you need assistance from others. Engaging in regular physical activity will help you improve and return to the fullest possible level of function.

The benefits of physical activity on stroke recovery are extensive and may include:
Improved overall stroke recovery
Improved physical function (mobility, walking, balance)
Improved mental function (mood, depression)
Reduced risk of stroke recurrence
Reduced risk of heart-related conditions (for example, by reducing blood pressure, obesity)
Reduced risk of falls
What Patients and Caregivers Need to Know
Our "Exercise After Stroke" resource contains helpful information on types of exercise, gauging your readiness and most importantly safety.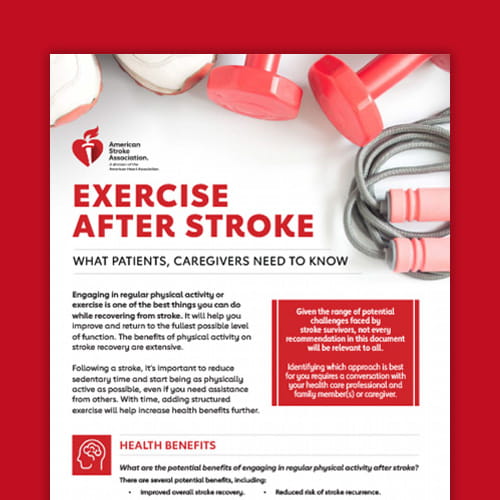 Develop healthier habits for life: Start small and increase the amount and intensity of physical activity and exercise to build endurance and strength.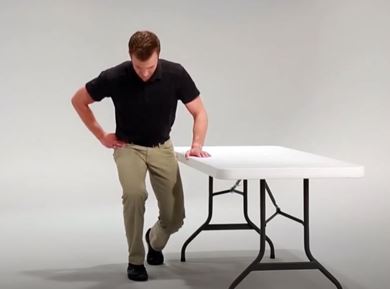 Post-Stroke Exercise Videos
Rehabilitation is an important step during a stroke survivor's road to recovery, and these exercises can serve as a general guide.
Please speak with your health care provider and/or physical therapist before performing any exercises.