---
Uncertainties remain about link between marijuana and stroke risk
By American Heart Association News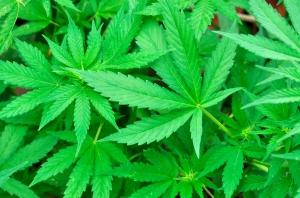 Suspicions that marijuana use may be associated with stroke attracted new attention this month following case reports on more than five dozen pot users. The report(link opens in new window), published in the American Heart Association journal Stroke, stopped short of claiming proof of a cause-and-effect link, but the early conclusions still drew criticism(link opens in new window) from the medical news service MedPage Today for implying a causal connection.
Mary Ann Bauman, M.D., a primary care physician in Oklahoma City who chairs the American Stroke Association advisory committee, called the report in Stroke "interesting, but not yet definitive." She noted that what it does confirm is that too little remains known about the effects of marijuana on stroke risk.
"I have been very concerned about this issue for a while because we don't yet have a body of scientific knowledge regarding the risk," she said.
According to the Stroke journal article, 52 of 64 patients suffered a stroke or mini-stroke within 24 hours of marijuana use. MedPage Today dismissed the findings as hype based on the study methods.
While there is plenty of evidence to connect stroke risk to factors like tobacco and excess alcohol, no clear causal link has been made between marijuana and stroke — or any other potentially fatal disease.
More rigorous studies are now needed to determine whether the association between stroke and marijuana is real, Bauman said. "Then we will be able to best advise people how to avoid the risk," she said.
Such investigations may include "observational" studies that involve following large groups of marijuana users over years to determine the risk of stroke based on factors such as age, frequency of use, the potency and amount of marijuana used, and whether the drug was smoked or consumed in cookies, candy bars or other edible products.
But the only way to prove causality would be with a randomized clinical trial — the gold standard in medical research. The idea of requiring half of people in a study to use marijuana became more feasible in 2012 when Washington and Colorado made recreational use of the drug legal. On Tuesday, Alaska became the third state to legalize recreational pot.
Epidemiologist Daniel Lackland, Dr.P.H., said the legalization of marijuana actually helps researchers study the associated risks.
"It will help drive these studies to be done because legalization will lead to more widespread use, which will raise concerns about safety," said Lackland, a professor in the department of neurosciences at the Medical University of South Carolina and an AHA volunteer. "It also means researchers will have people to study because participants will be able to identify themselves as marijuana users."
So far, 23 states and the District of Columbia have also legalized marijuana to relieve symptoms of medical conditions such as cancer and AIDS.
For now, what researchers do know is that long-term or heavy marijuana smoking can cause symptoms of chronic bronchitis and alter brain development in teenagers, often resulting in significant declines in intelligence measures as adults, according to a 2014 article published in the New England Journal of Medicine. Marijuana can also increase the risk of psychosis in people who are genetically predisposed, the article found.
Other research recently found an association between marijuana use and heart-related complications such as heart attacks and peripheral artery disease.
The number of American teens and adults who smoke marijuana has risen in recent years, from 14.4 million current users in 2007 to 18.9 million in 2012, according to a survey by the federal Substance Abuse and Mental Health Services Administration.
Despite the current lack of definitive data linking marijuana to strokes, people should not assume the use of marijuana is safe, Lackland said.
"Just because we don't see evidence of an increased risk doesn't mean it's not there," he said. "We just haven't looked for it yet."
---